New Delhi, June 17: Stars really does not seem to favour Pakistan as the cash strapped country's financial situation becomes more precarious. The Multilateral lenders like the International Monetary Fund (IMF), World Bank and the European Union may continue downgrading Pakistan as the country has failed to complete 25 of the 27 action points given by the Financial Action Task Force (FATF) to check terror funding.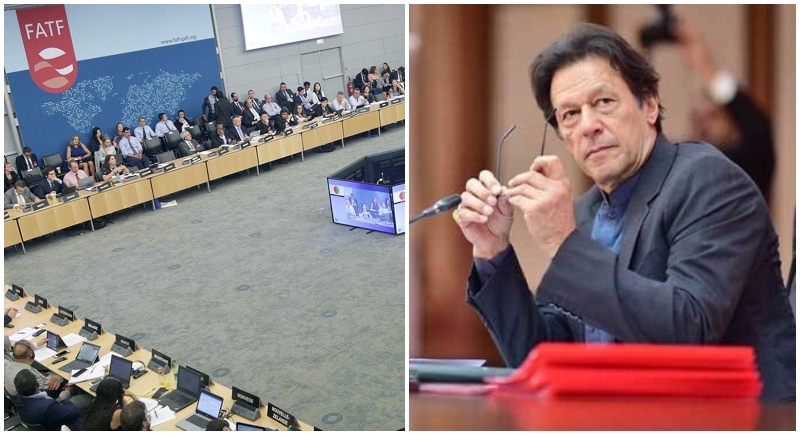 According to FATF, Pakistan had to take actions against the prevailing situation pertaining to the terrorist activities soiling in their country. Also, with this the country had to take certain measures in order to curb the terror funding grounding in Pakistan. But giving a blind eye and ignoring the conditions, Pakistan failed to complete 25 points out of 27 listed by the international organisation.
FATF has placed Pakistan in the 'Gray' list in June 2018 and had slated 27-point action plan by the terror financing watchdog to check funding to terrorist groups such as Lashkar-e-Toiba (LeT), Jaish-e-Mohammed (Jem) and frontal groups like Jamat-ud-Dawah and Falah-e-Insaniat Foundation. The plan was reviewed in October 2018 in the FATF plenary and again in February 2019 when the country was again 'Gray' listen after India submitted new information about Pakistan-based terror groups.
Due to its reported failure in the implementation of the action-plan, Pakistan is in deep trouble in the FATF meeting that began on Sunday (16 June) in Florida in the United States. Interestingly, Pakistan has one last chance as it has been unable to complete 25 out of 27 action points. The country has been given one last chance till 15 October 2019 as the deadline, when the FATF Plenary will be held.
As per the report, Pakistan continuing to be in the 'Gray' list means its downgrading by the IMF, World Bank, EU, Asian Development Bank (ADB) and reduction in risk rating by Moody's, S&P and Fitch. This will add to the problems of Pakistan, which is seeks financials aids from all possible international avenues.