Damascus, June 29: On Friday, nearly 100 fighters have been killed including government forces and rebels jihadists in clashes in the north-western part of the country as troops tried to regain control of two villages they lost earlier this month.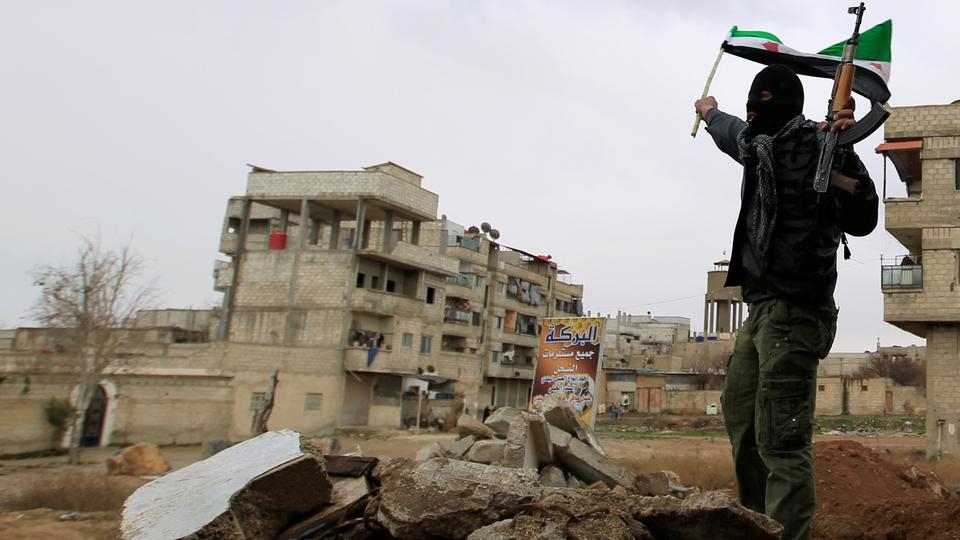 The Britain-based Syrian Observatory for Human Rights, said during fighting alone, 51 troops and pro-government gunmen were killed as well as 45 insurgents. The clashes continued in the afternoon. Fighting has taken place on the ground in parts of these anti-regime areas, particularly in northern Hama.
"Units of the army today carried out the massive bombing at dawn on positions of the terrorist Al-Nusra Front in (and) around the villages of Jibine and Tal Maleh. The bombardment led to "the destruction of the terrorists' fortifications and their lines of defense," said the local sources.
The outbreak has also displaced 330,000 others, according to the United Nations, sparking fears of one of the worst humanitarian disasters in Syria's eight-year war.
The conflict in Syria has killed more than 370,000 people and displaced millions since it erupted in 2011 with the brutal repression of protests against President Bashar Assad.