Chennai, Jun 7: Indians always believed in 'giving' as a noble act, because this value is rooted in Indian culture. Now, making another extraordinary act to honor this ancient tradition, HCL supremo and billionaire tech entrepreneur Shiv Nadar, gave Rs. 15 crore to a simple corporation run school in Madurai.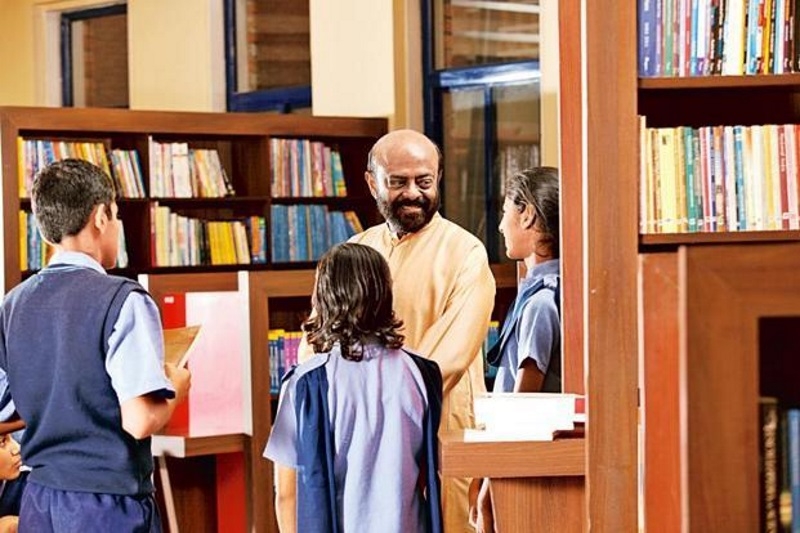 Elango Corporation Higher Secondary School, after this donation, is undertaking huge renovation and now it has aimed to become a model higher secondary school.
The renovation work of this project began in 2017 and is likely to completed by 2020.
As part of the renovation effort, several new buildings are being constructed. Besides the introduction of smart classrooms and various other infrastructure facilities, the school will also get a new administrative block and an academic block. The existing buildings will also be renovated and furniture and supplies to match the enhanced infrastructure.
Along with this, this project will also work on interventions like such as teacher training, student life-skills development programs, and communication training, career counseling and scholarships for students.
HCL's corporate social responsibility division, also working on improving 10 other Municipal Corporation Schools in Madurai through an initiative that is likely to benefit over 6000 students.
The idea for reviving the school was mooted by Shiv Nadar after he visited it in 2011. Nadar had studied third form (the equivalent of class 7 and 8) in 1953.
Work was initiated after getting the nod from the Madurai Corporation. Construction of new classroom blocks and administrative buildings were started in November 2017 and Nadar inspected the work when he visited the city on February 8, 2018.
Nadar always acknowledged that his meteoric success story was thanks to the education and scholarships that he received during his early years. He has consistently advocated that access to quality education is the most potent tool of transformation.
In 1994, he established the philanthropic - Shiv Nadar Foundation that has so far established six institutions covering the entire spectrum of education. As of 2018, Nadar has reportedly invested close to $800 million through the Foundation, impacting over 25,000 students directly.