Ranchi, June 8: Prime Minister Narendra Modi will lead the main event of International Day of Yoga 2019 celebrations to be held in Ranchi on June 21. Around 30,000 people are expected to participate in the main event. There will be a curtain raiser to the main event at Ranchi on June 13, which will be attended to by several State Dignitaries, besides the Yoga Organisations and Yoga Gurus.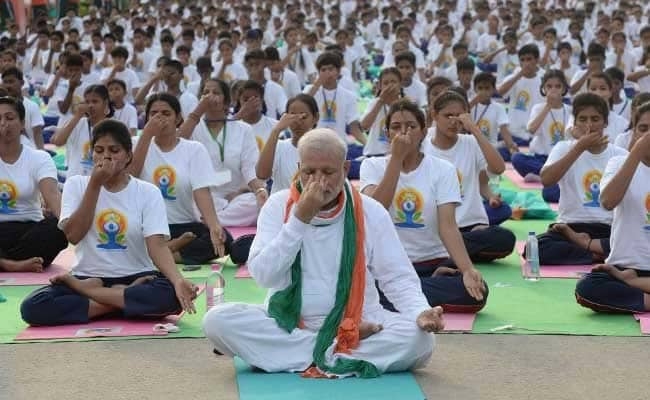 The Ministry of AYUSH is the nodal Ministry for observation of the International Day of Yoga across the country. The ministry has successfully organized several programs during the last four years in connection with the International Day of Yoga. This year also several small and big events are being planned on the occasion of IDY.
Also, this year Ministry is promoting usage of eco-friendly Yoga products. Since PVC and synthetic based accessories are hazardous and non-perishable, the public needs to be sensitized and motivated to use eco-friendly products.
The Ministry has requested the stake-holding Ministries and Departments of the Central Government, State Governments and other related institutions to work in a coordinated manner to observe the International Day of Yoga (IDY).
Meanwhile, PM Modi shared a video on the method and benefits of yoga pose. PM Modi took to twitter to share an instructional video on the importance of Ardha Chandrasana, saying it was helpful for a "stronger back, better blood circulation and more."
The nearly two-minute long video shows a 3D-animated version of the prime minister performing the Ardha Chakrasana or the Half Moon Pose in a spacious room as a voiceover guides viewers through a step-by-step procedure of the yoga pose.