Bengaluru, Jul. 13
: India's most ambitious step on the Moon, most complex mission ever, Chandrayaan 2 is all set for launch.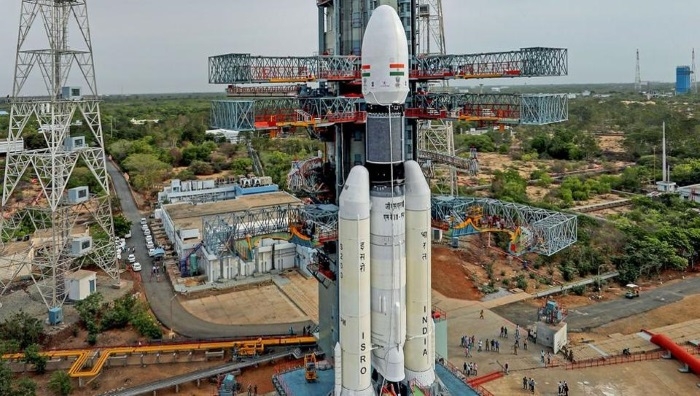 As the countdown for Chandrayaan-2 progresses at the SHAR Space Port, the Indian Space Research Organisation (ISRO) is ready with the launch on Monday in Nellore district in Andhra Pradesh. The biggest space mission of India to explore the surface of the Moon, Chandrayaan 2, is all set to launch on 15 July 2019 by the Indian Space Research Organisation (ISRO).
At 2.51 early morning that day, the GSLV MKIII rocket will fire the mission which involves Vikram - the lander and Progyan - the rover to travel the distance and do a soft-landing on the Moon on 6th September.
The entire mission is going through readiness and tests since Sunday at the Satish Dhawan Space Port in Sriharikota in Andhra Pradesh. President Ram Nath Kovind will be the top dignitary to witness the launch of the country's high profile mission Chandrayaan-2 on Monday.
ISRO's earlier mission to the Moon in 2008, called Chandrayaan, not only succeeded but also made the remarkable discovery of water on the lunar surface. Chandrayaan-2, India's second lunar mission, has three modules, namely Orbiter, Lander (Vikram) & Rover (Pragyan).
The Orbiter and Lander modules will be interfaced mechanically and stacked together as an integrated module and accommodated inside the GSLV MK-III launch vehicle.