Suhl, July 15: Genius Indian shooters are brilliantly performing at the ISSF Junior World Cup being held at Suhl, Germany. India's Mehuli Ghosh (630.4 points), Elavenil Valarivan (627.5 points) and Shreya Agrawal (625.4 points) won Gold medal in the 10m Air Rifle Women Junior Team Shooting event today.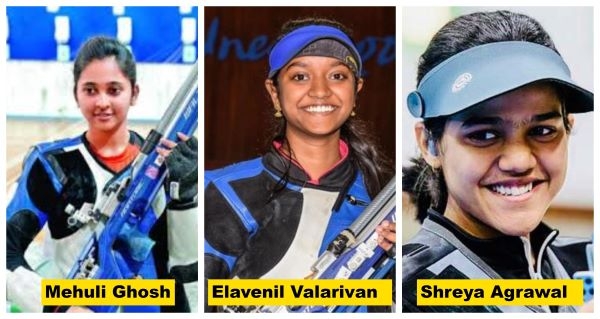 Until now, India has clinched a dozen medals including 5 gold, 5 silver and 2 bronze. In the Men's 50m Pistol Event, Gaurav Rana claimed the top position while Arjun Singh Cheema settled for a Silver. The duo, combining with Vijayveer Siddhu picked up the team Gold for India.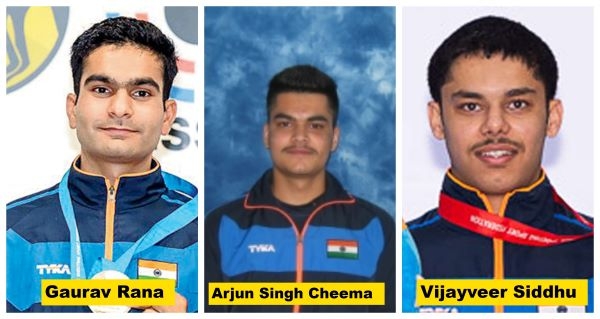 In Women's 50m Pistol event, Priya Raghav won Silver while Vibhuti Bhatia claimed the Bronze. They also clinched the team Silver combining with Harshada Nithave.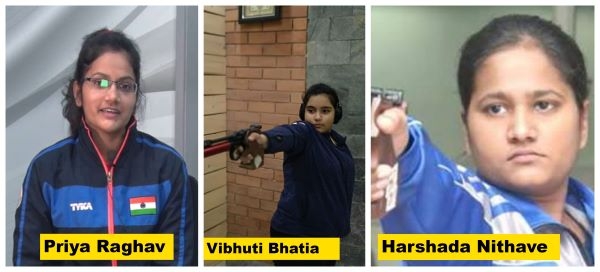 In the 25m Standard Pistol Men Junior Shooting event, India's Sidhu Udhayveer, Singh Adarsh and Anish are on top three positions with 575-19x, 568-07x, 566-10x points respectively. The trio has clinched the team Gold while the trio of Anish, Sandhu Rajkanwar and Kelley Dilshaan has picked up team silver for India.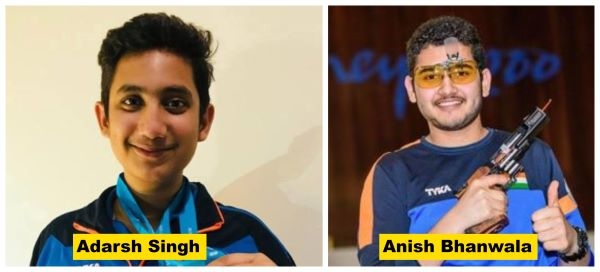 In the 25m Pistol Men Junior Shooting event, Indian trio of Sindhu Vijayveer, Sandhu Rajkanwar Singh and Adarsh Singh have brought a team Silver to India with 288-05x, 28607x, 284-07x points respectively.
Here is the result in detail: