Lahore, July 17: There is a famous saying, 'As you sow, so shall you reap' and if you sow terrorism, you will definitely reap its ill effects. As his misdeeds and misconducts bounced back on him, Hafiz Saeed has been dragged to the exact place where he belongs to; behind the bars! Accused in fuelling terror activities against India, playing under the nexus of terror funding the Counter Terrorism Department of Pakistan's Punjab province arrested the terrorist and sent to judicial custody on Wednesday.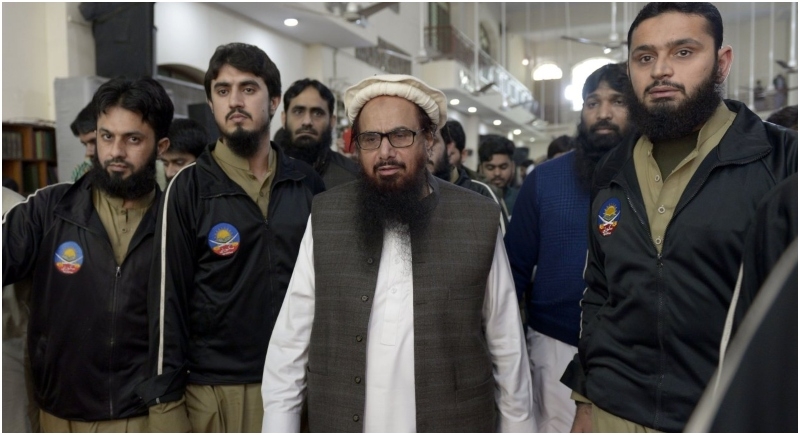 The Mumbai Terror Attack mastermind Hafiz Saeed was arrested while he was travelling to Gujranwala from Lahore to appear before an anti-terrorism court. The Jamaat-ud-Dawa (JuD) chief Hafiz Saeed has several cases pending against him. Apparently, the Counter Terrorism Dept earlier this month had launched 23 cases against Saeed and 12 aides for using five trusts to collect funds and donations for LeT.
The dept while its investigation had also come across irregularities in two banned LeT-linked charities, Jamaat-ud-Dawa (JuD) and Falah-i-Insaniat Foundation (FIF). All the assets of these organisations and individuals were frozen and taken over by the state. The counter-terrorism department said the action was in accordance with UN sanctions against the individuals and entities.
This move came after pressure from Financial Action Task Force (FATF) on Pakistan which last year placed Pakistan on its "grey list" of countries with inadequate controls over money laundering and terrorism financing. The international watchdog gave Pakistan an October deadline last month to improve its efforts against terrorism financing. The FATF has said Pakistan could end up on the black list when it reviews progress in a meeting later this year.