New Delhi, Jul. 19: Space is increasing defense challenge for every country. Now, making space more secure and space and keeping a watchful eye from space, the Navy plans to procure a dedicated military satellite from ISRO. This satellite will facilitate its vessels.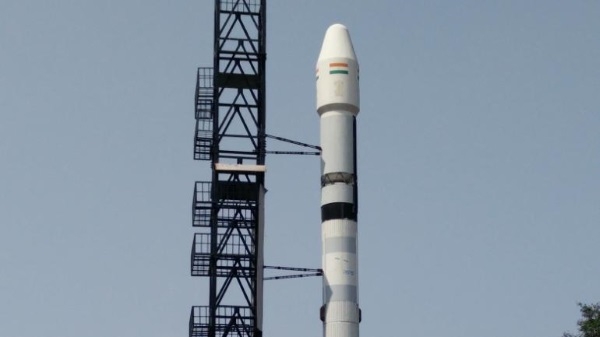 As per the reports, Order for the satellite had been placed on 11 June.
The satellite, named GSAT-7R will be launched within a year and will eventually replace the GSAT-7 which was launched six years ago in 2013. GSAT 7 is also currently in use by the Navy as a military communications satellite.
ISRO's contribution to the Indian defense sector has been steadily rising since the past few years has launched several satellites as well as the landmark Anti-Satellite test conducted earlier this year.
ISRO had also launched the GSAT-7A late last year for facilitating the Indian Air Force and Indian Army. The agency also launched the EMISAT in 2019 to monitor radar signals and help gather intelligence for the forces.
In view of the increasing role played by ISRO in the defense arena, the Cabinet has also set up a Defence Space Research Organisation (DSRO). A Defence Space Agency (DSA) has also been granted approval and will be set up in Bangalore under the tri-services command.