Washington, July 22: All dreams of Pakistan on reviving relations with superpower country United States seem to go in vain. Slating a major embarrassment for Pakistan Prime Minister Imran Khan, the members of the Congress have written to the US President over the forced illegal conversion of minority Hindu and Christian girls back in Pakistan.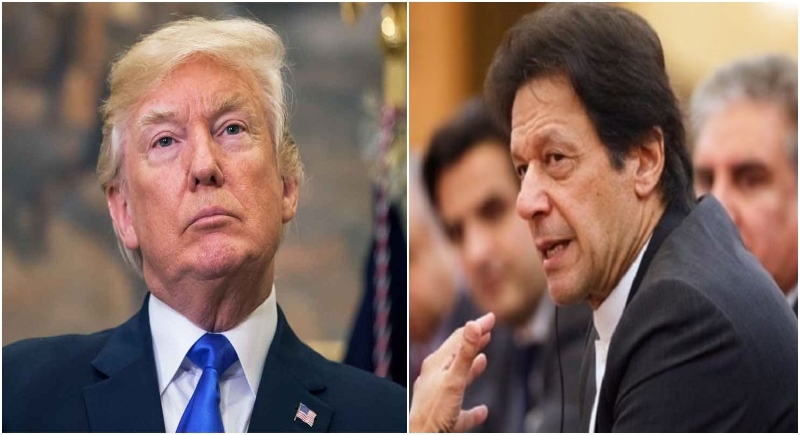 Pakistan Prime Minister Imran Khan on his visit to US commenced with utter humiliation after no US delegation came to receive him. Adding fuel to the existing rough patch, 10 members of the Congress have written to the US President urging him to raise the human rights abuses in Sindh Province during their meeting on July 22.
The Congressmen wrote an elaborated letter to President Trump saying that the US has given Pakistan assistance of over $30 billion to improve social and economic conditions, along with good governance, however, none of this has occurred. The letter addressed to the US President spoke about the forced conversions where "young Hindu and Christian girls are kidnapped and forced to convert to Islam. Often, they are then married off to men decades their senior" by the Pakistani state and its supporters.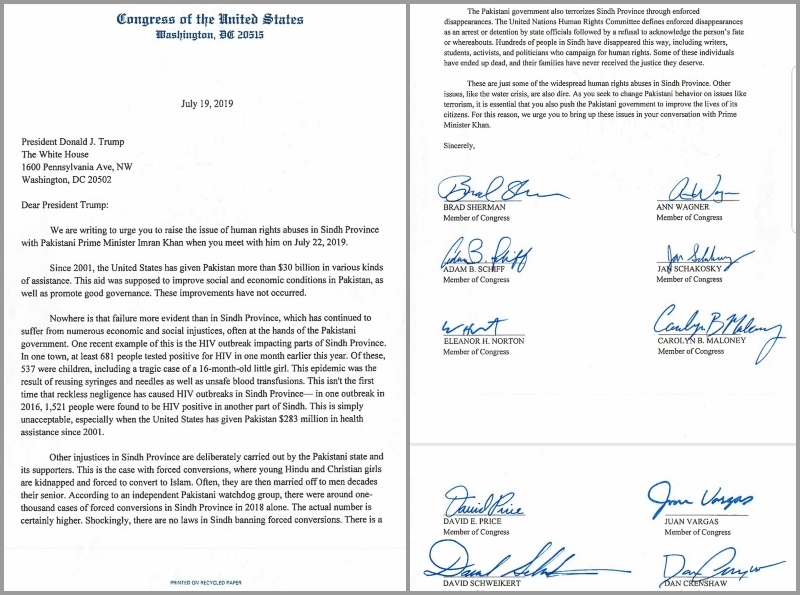 Furthermore, the letter expressed shock that there are no laws banning forced conversions law to prevent children from being married off without 'parental permission'. It spoke of how the Pakistani government also "terrorizes Sindh Province through enforced disappearances."
Imran Khan's visit to the US is marked by protests by several ethnic and religious minorities of Pakistan, including Baloch, Sindhis and Mohajirs. A bipartisan group of 10 influential American lawmakers on Saturday asked US President Donald Trump to raise the issue of human rights abuses in the Sindh province in his meeting with the visiting Pakistan Prime Minister. Protests have been planned in front of the White House and Capitol Hill Arena by these groups over the next few days.