New Delhi, July 5: Slating the pathway to reach the 5 trillion dollar economy by 2024, FM Nirmala Sitharaman while presenting the Union Budget in the parliament, focussed on faster adoption of the investment policies for the MSME sectors and other businesses.
Allocating Rs 350 crores for 2% interest subvention for all GST-registered MSMEs on fresh or incremental loans, the Budget papers also enhanced pension theory for shopkeepers and retailers with turnover less than Rs. 1.5 crore to be launched under Pradhan Mantri Karma Yogi Maan Dhan Scheme.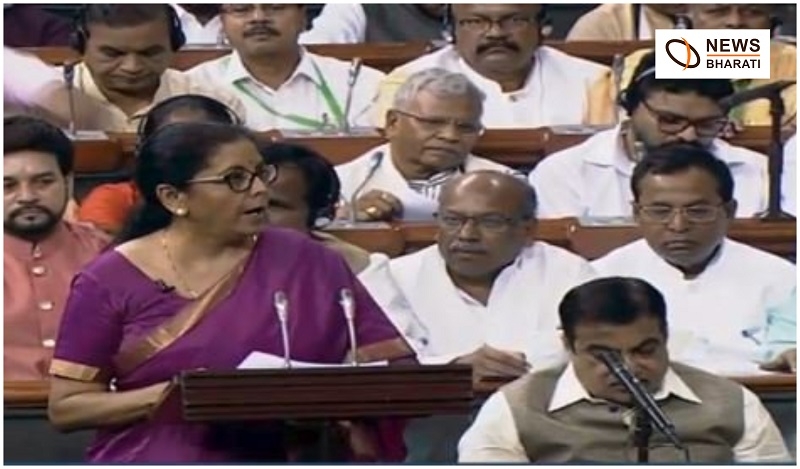 "FDI inflows remained strong in 2018-19 marking a 6% growth", FM Sitharaman said while addressing the delegates, further permitting 100 per cent FDI for the insurance intermediaries. She also affirmed meanwhile to examine suggestion on opening FDI in aviation and media.
Further, the Budget proposed to relax KYC norms for better harnessing of FPI investments. NRI investment in Indian capital market being less than the estimations, the financial document proposed to merge the NRI portfolio investment scheme route with FPI route.
"FDI inflows have remained robust despite global headwinds", the Finance head said adding to deepen the market in corporate debt security. "The centre will work with regulators RBI and Sebi to allow AA corporate bonds as collateral security", she said.
"This would increase user friendliness of trading platforms for corporate bonds, including issues arising out of capping of International Securities Identification Number", she added in relation.
Meanwhile, the Finance Minister announced the Annual Global Investors' Meet to be organized in India, using National Investment and Infrastructure Fund(NIIF) as the anchor to get key sets of global players to come and invest in India.