New Delhi, July 5: While there is a need for a new deal in rural India, the Modi-led government has been striving to bridge the urban-rural divide and provide steadfast benefits to the farmers. Continuing the same, the Budget papers presented today laid its major focus over 'Gaon, Garib and Kisan'.
"The Gaon, Garib and Kisan are at the Centre of all our efforts", said Finance Minister Nirmala Sitharaman while addressing the house in presence of PM Modi and other ministers.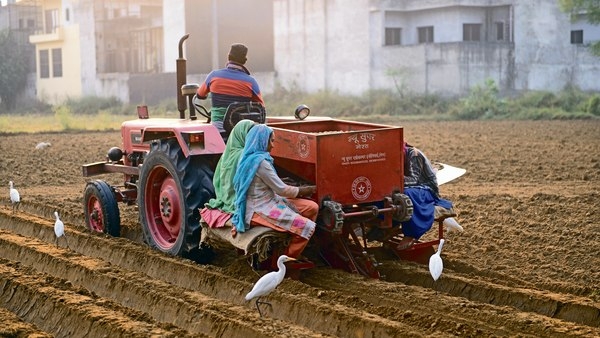 Further driving force to apply ease of doing business to farmers and the fishermen community, she said that these two were significant and most crucial to the national evolution. "We should go back to basics on zero-budget farming. We need to replicate this model across the nation", she affirmed.
The financial document also focused on doubling the farmer's income by 2022. For this, it further decoded zero budget farming where the costs of raising the main crop are offset by the income that farmers earn from intercrops. "We'll invest widely in agricultural infrastructure", the Finance Minister said.
With a hope to form 10,000 new farmer organisations, the Budget states to uplift the farmers and the rural poors, further empowering the economic evolution.