Guwahati, July 9: As the monsoon makes a gushing entry in the Northeast state of Assam, water levels of Brahmaputra River and its tributaries have gradually increased. The increase in water flowing above the danger level is seen in various parts of the state following torrential rain in Assam and Arunachal Pradesh over the past couple of days.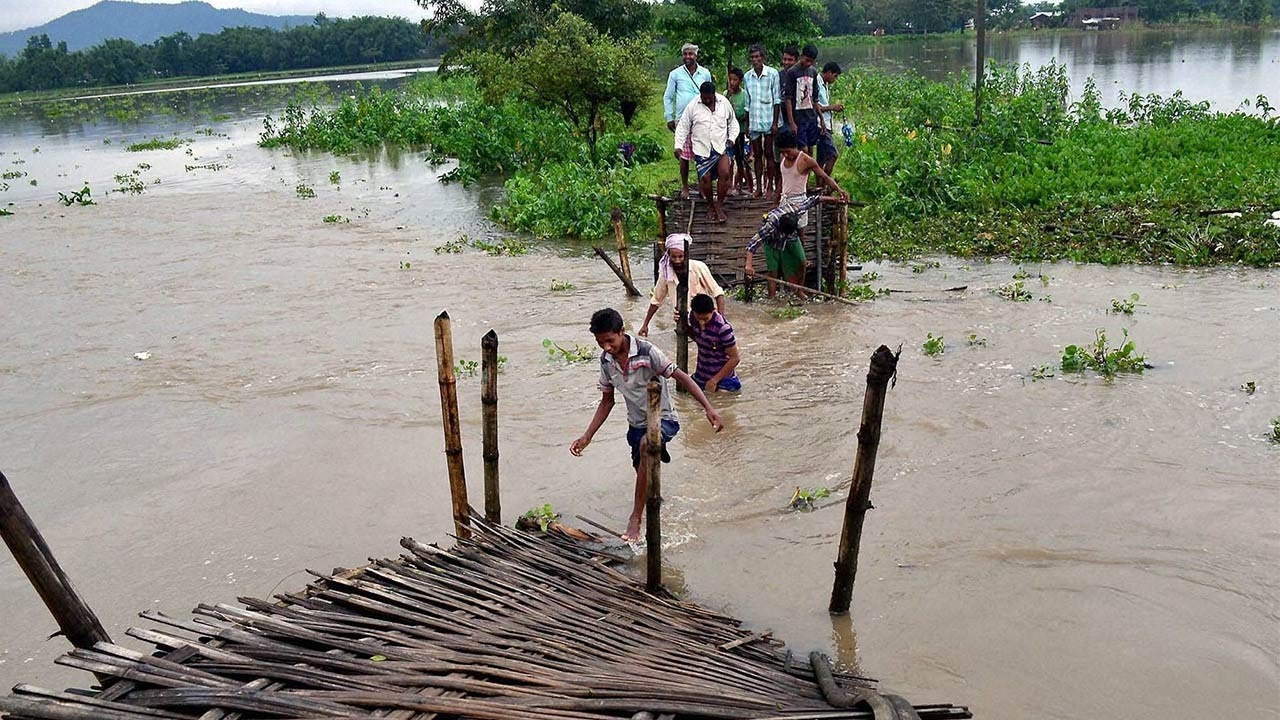 Normal life affected due to floods in Assam. Heavy rains for the past 48 hours have led to flash floods in different parts of Assam. The Brahmaputra River is flowing above the danger level at Neematighat in Jorhat. Agricultural land, several roads and embankments have also breached under flood water in the district.
With the increase in water level, almost 50 villages in five districts namely Dhemaji, Lakhimpur, Johrat, Biswanath and Golaghat affecting almost 15,000 people. In Guwahati, the Brahmaputra is flowing below the danger level but the water level has been increasing by 2-3 cm per hour. At Nimatighat in Assam's Johrat district, the water level in the river is flowing above 85.52 cm
Taking cognizance of the situation, the district administration has set up almost 10 relief camps in the flood hit districts. The flood water has also submerged in over 1,000 hectare crop lands in the flood affected district.
The Central Water Commission official said that the water level at Brahmaputra has increased more since last night and it has increased 2-3cm per hour. The water flow on Guwahati side is flowing below the warning level mark but has gradually seen as increasing.