Patna, August 12: Paving way for advanced medical facilities in the state, Bihar Deputy Chief Minister Sushil Kumar Modi announced that Medical Colleges in Bihar will get eye banks by Dussehra. Dy CM on Sunday said that the state government is planning to develop dedicated eye banks at all the nine medical colleges operational in the state. Giving a tentative timeline for the setting up of eye banks, he said that the eye banks will be operational at medical colleges by Dussehra.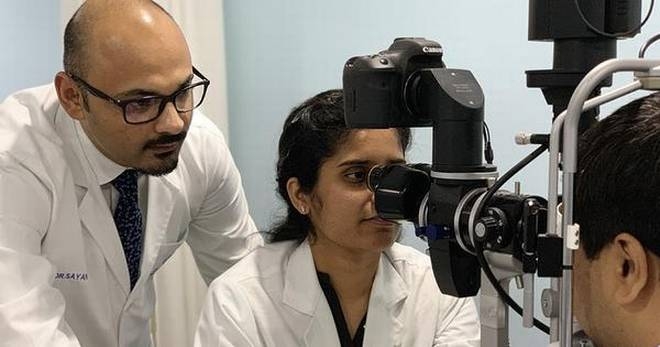 Deputy CM made the announcement at an event organized to commemorate World Organ Donation Day – 13th August by the Dadhichi Deh Daan Samiti (DDDS). He also said that the state government has set a challenging target to completing 1,000 cornea transplants in the next one year. Commenting upon the financing off the eye banks, he said that each medical college based in Bihar has been allotted a sum of Rs 1.5 crore to setup the eye bank. He further added that the funds will also be used to train and recruit qualified personnel to run the eye banks smoothly.
In his speech, he said that even after the significant progress made by life sciences, scientists are still unable to develop human organs in laboratories. On the other hand, people who decide to donate are able to save life of several people through their organs. He also said many people who have pledged to donate their organs do not end up donating their bodies after their death. This has led to severe shortage of organs that can be transplanted to save lives of patients. He also added that a total of 412 cornea and 54 kidney transplants have so far been carried out successfully at the Indira Gandhi Institute of Medical Sciences (IGIMS) in Bihar.