New Delhi, August 12: Holding his hand high on Bhagavad Gita, former judge of the Supreme Court of India, Justice Madan Lokur moved up taking oath as a judge of the Supreme Court of Fiji.
"It is a great honour to have been recognised by the highest judiciary of another country. I was very warmly welcomed by the Chief Justice and His Excellency the President, who gave an audience for half an hour. With the support of His Excellency and the Chief Justice, I hope to make a difference", he said while signing the document.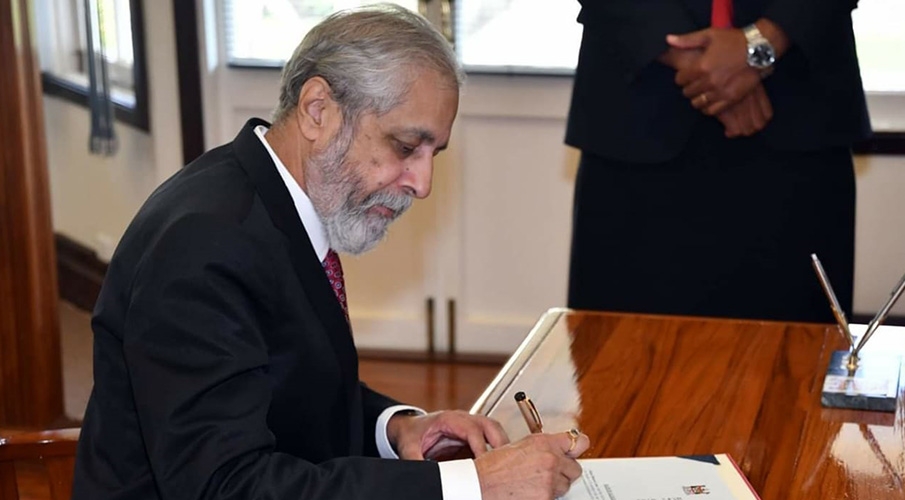 Justice Lokur retired as Supreme Court judge on December 31, 2018, after a tenure of more than 6 years. He was appointed as judge of the Supreme Court on June 4, 2012. He enrolled as an advocate in July 1977 and practised in the Delhi High Court and the Supreme Court. Further, he became an Advocate-on-Record in the Supreme Court in 1981 and was designated Senior Advocate in 1997.
Being made permanent judge in July 1999, he subsequently, became the Chief Justice of Gauhati High Court and then Andhra Pradesh High Court before being elevated to the Supreme Court.
Meanwhile, another former Supreme Court judge, Justice AK Sikri, was recently appointed to the Singapore International Commercial Court, a division of the Supreme Court of Singapore, as an ad-hoc judge.