New Delhi, August 13: Setting up a true example of exhibiting humanity and love towards cattle, it has been noted that the number of cattle illegally smuggled to Bangladesh from India has come down by over 96 per cent. The figures were revealed at an inter-ministerial meeting in Bangladesh chaired by minister Ashraf Ali Khan.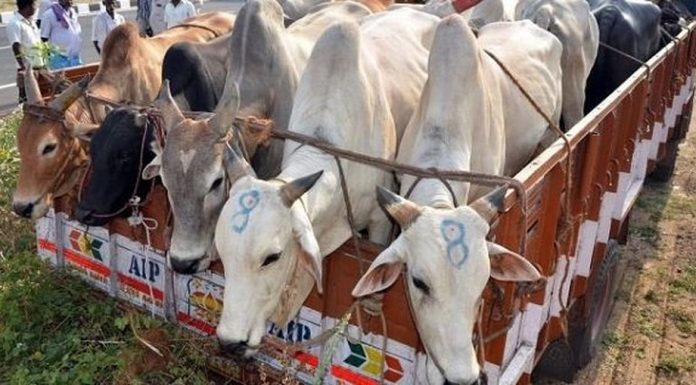 The officials at the meeting said Bangladesh has attained self-sufficiency in meat production which significantly reduced cattle imports and entry of sacrificial animals from neighbouring India and Myanmar. Earlier, the number of illegal entries of Indian cows was 2.4 to 2.5 million annually, however, reportedly, only 92,000 cows had entered Bangladesh in 2018.
Stooping down to the level of inhumanity, the cattle smugglers have crossed all lines risking lives of innocent cows to harm the Border Security Force jawans. The India-Bangladesh border has been notorious for cattle smuggling, which becomes particularly acute as the festival of Eid comes closer.
Last month, Border Security Force (BSF) jawans found several cows which had improvised explosive devices (IED) planted on them by smugglers. A fortnight prior to this, a BSF Jawan lost his hand to a bomb attack by the cow smugglers. On this side of the border, the beef mafia has been responsible for loss of several innocent cattle-owners.