Mumbai, August 13: Moving ahead to drag the normal situations back to the flood affected district of Maharashtra after the massive incessant rains, the Indian Army, NDRF and the Navy sectors have deployed selective teams to provide relief materials to the people in Shiroli block, Kolhapur.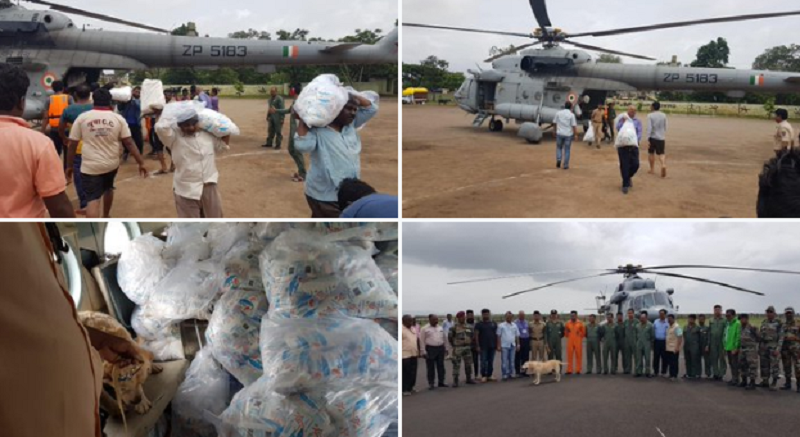 "Relief operations are underway. Currently, operations are underway in Kolhapur, people are being provided with the daily food requirements", said Air Marshal S K Ghotia heading the operations.
"De-induction of some of the teams have started. Most are now involved in distributing relief material and medicines. 2.5 tons of rations delivered to villages of Rajapur & Rajapur Wadi. Medical camp doctors along with medical supplies sent to villages", he added.
Meanwhile as the National Disaster Response Force continues its rescue and relief operations in Kolhapur, the teams headed up carrying fodder with them for affected animals.
Floods in the state led at least 43 to breath last in Kolhapur, Sangli, Satara, Pune and Solapur in eight days. Also the coastal districts of Thane, Palghar, Ratnagiri, Raigad and Sindhudurg, apart from Nashik in north Maharashtra faced the severe consequences of the incessant rains.