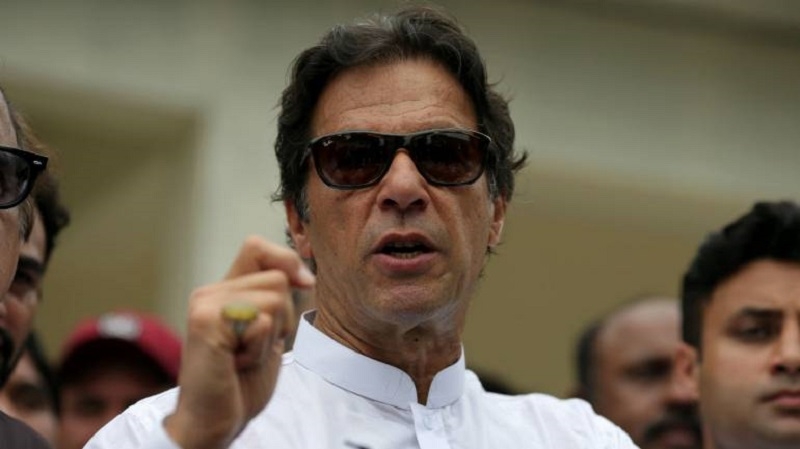 New Delhi, Aug 14: Pakistan Prime Minister Imran Khan is most baffled and confused person today. Since the abrogation of Article 370 and 35A by the Narendra Modi government on August 5, and isolation of Pakistan on the global forum, the Pakistani leaders have gone mentally berserk and started speaking in most irrelevant manner.
As Pakistan celebrated its Independence Day on Wednesday, Pakistan Prime Minister Imran Khan visited PoK and assured the people there of help and support. Pakistan PM Imran Khan visited PoK as his country marks its Independence Day in solidarity with the Kashmiri people. Khan reaffirmed his support to the Kashmiri people in their struggle for self-determination, reported Al Jazira.
"Independence Day is an opportunity for great happiness, but today we are saddened by the plight of our Kashmiri brothers in occupied Jammu and Kashmir who are victims of Indian oppression," Khan said in a statement on Wednesday. "I assure my Kashmiri brothers that we stand with them," he said.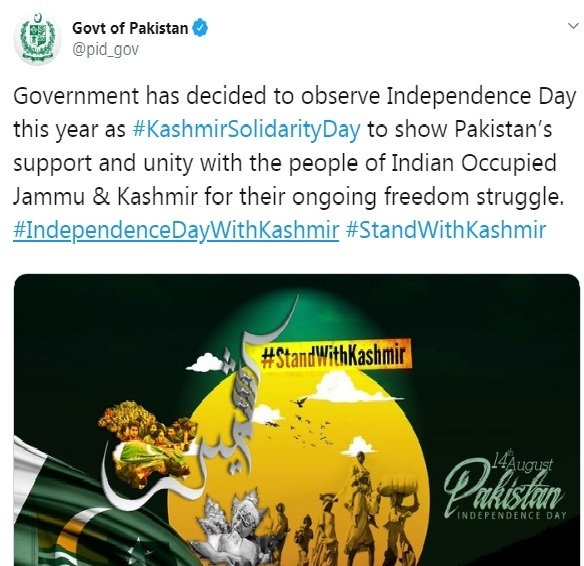 Imran Khan also blamed the Rashtriya Swayamsevak Sangh (RSS) of spreading anti-Muslim venom. The RSS ideology is most dangerous as it is borrowed from Hitler's Nazi party, Imran Khan said. This means either he is not aware of the nature and stature of RSS in the Indian society or he is deliberately trying to defame the RSS to cover up his frustration in handling the affairs of his own country.
The Pakistani Prime Minister also unwittingly admitted to the Balakot air strike conducted by India when he suspected that India might conduct even major operation in PoK. "India is planning bigger than Balakot attack in PoK", Imran Khan said. He however, assured the people of PoK that Pakistan is in full solidarity with them and will support their efforts at every level.
Pakistan President Arif Alvi also threatened to respond with Jihad if India were to launch war with them in future over the Kashmir issue.
The Pakistani leaders speaking in this provocative language can be understood but in our country the leaders of Congress party and other secular leaders and media are also speaking in the same tone and tongue is something that should be taken with all seriousness.
The statements of former Congress President and MP Rahul Gandhi, former Home Minister P Chidambaram or Digvijay Singh or Mani Shankar Ayer and those of AIMIM leader Asaduddin Owaisi, CPM leaders Sitaram Yechuri, D Raja et el raise serious doubts about their allegiance to the nation. In doing so, they are indirectly helping the enemy of our nation. Why proper action should not be taken against them under the sedition laws?