Srinagar, August 14: Just when he thought he would swoop out from the country, the police detained Shah Faesal while he was about to leave the country. Asserted as a breaking development in the state of Jammu and Kashmir, the Jammu and Kashmir People's Movement founder and former IAS officer Shah Faesal was sent back to the state and placed under preventive custody till further notice.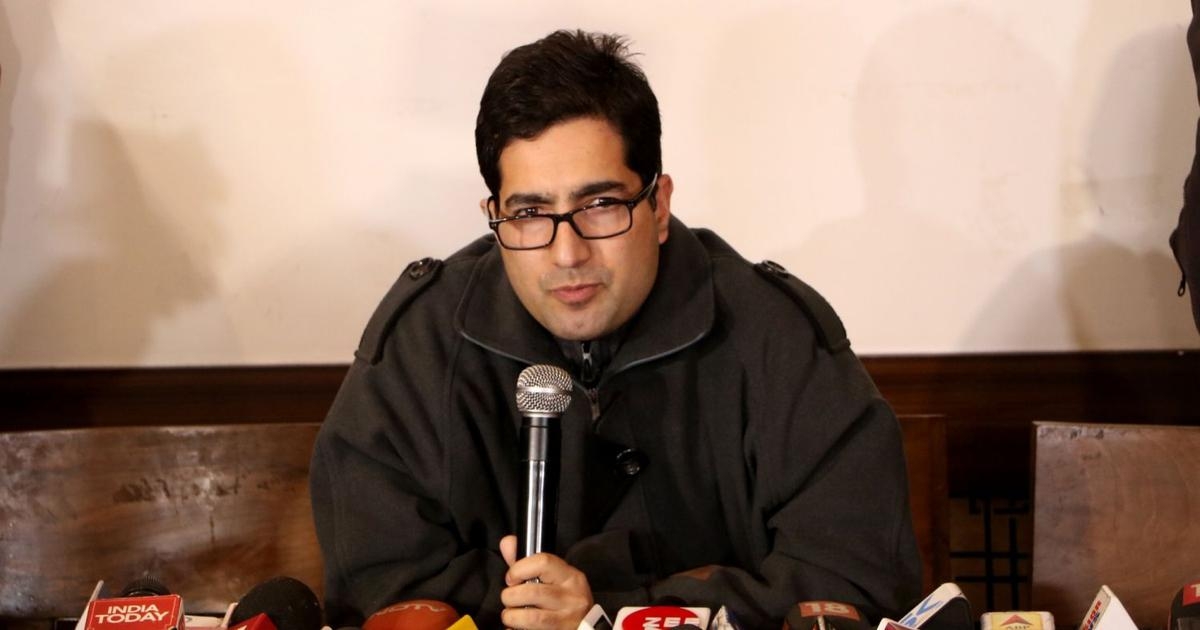 It was reported that Faesal was going Turkey from Delhi airport, where he was detained and then arrested under the Jammu and Kashmir Public Safety Act (PSA). Unable to digest the change in the valley, the former IAS officer has been critical of Bharatiya Janata Party (BJP)-led NDA government's move to abrogate Article 370 and bifurcate Jammu and Kashmir into two Union Territories.
In a tweet, Faesal said, "Kashmir will need a long, sustained, non-violent political mass movement for restoration of the political rights. Abolition of Article 370 has finished the mainstream. Constitutionalists are gone. So you can either be a stooge or a separatist now. No shades of grey." Well, in that case, Faesal, let us show you the rainbow that will explore the state and pave path of development and potential opportunities for the people living there.
Shah Faesal had stirred controversy when he tweeted saying that there is no Eid until the 'last bit of insult is avenged', in the light of the ongoing situation in Jammu and Kashmir. Fearmongering over events in the Valley, Faesal claimed that the Kashmiris across the world are mourning the 'illegal annexation' of their land. He further went on to say that there would be "no Eid" until everything that has been 'stolen since 1947' is returned.
The Ministry of Home Affairs and the Police Department have been reaffirming that there is peace in various regions including Srinagar with not a single shot fired, and the Supreme Court also observed that the government needs to be given reasonable time to ensure normalcy.
Developing fear among the masses, these political leaders in Jammu and Kashmir have unnecessarily created chaos in the region. Although the people are happy with the decision, these politicians have been creating unwanted terror.