Lucknow, August 14: Keeping in mind Chief Minister's security, it has been decided to replace glasses of CM's office with bulletproof ones. Several important decisions have been taken in the meeting chaired by Additional Chief Secretary Home and Gopan Avnish Kumar Awasthi on the CISF report for the protection of Vidhan Bhavan, Secretariat Complex and Lok Bhavan.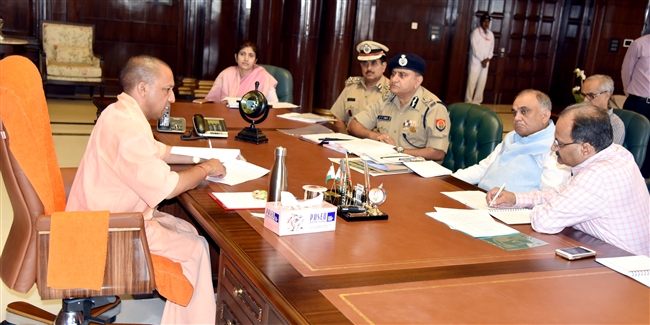 Under this, along with making the glasses of the Chief Minister's office bulletproof, an X-ray baggage scanner has also been asked to be installed on the fifth floor of Lok Bhavan. In order to eliminate the possibility of infiltration in these buildings, a laser-based or other similar infusion detection system will be installed on the boundary wall. Along with cutting and pruning of trees near the boundary wall, the nearby power poles will also be removed in a week.
Apart from this, instructions have also been given to cover the watch towers of the campus in 10 days, so that no one can be harmed by the grenade. The parking lot of these premises will have anti-sabotage check, while the security personnel of Lok Bhavan will be trained with ATS. The Lok Bhavan has been asked to set up a CCTV control room and to monitor the entire campus through them, while instructions have also been given to install a public address system in the Lok Bhavan.