New Delhi, August 23: Digging its own grave by peddling lies, Pakistan has yet again called for a huge embarrassment after it claimed that Sri Lankan President Maithripala Sirisena had acknowledged that J&K is a disputed territory and expressed his desire that this dispute should be resolved according to wishes of Kashmiris under UN resolutions. Refuting all such misleading claims, Sri Lanka on Thursday issued a statement highlighting that President Maithripala Sirisena never supported Islamabad on the revocation of Article 370 in Jammu & Kashmir.
The meeting took place at the request of the High Commissioner of Pakistan during which he briefed the President about the recent developments in Jammu & Kashmir. Pakistan which has become a professional in misleading the world with its own archive of lies has termed that Pakistan High Commission in Sri Lanka said that Sri Lankan President supported Pakistan on Kashmir & offered mediation through SAARC.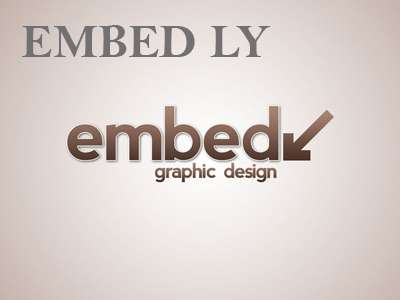 But the President office had a different story to tell. In a statement, the Sri Lankan office said that both India and Pakistan have excellent friendly relations with Sri Lanka. The statement read, "The President did not make any other comment on the issues pertaining to India and Pakistan."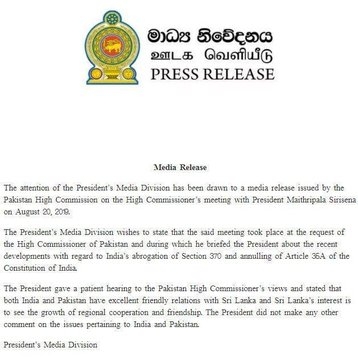 Pakistan further said that the resolution of Kashmir issue is essential for permanent peace and stability in the region.
Ever since India abrogated Article 370 ending Jammu & Kashmir's special status, rattled Islamabad has downgraded its diplomatic ties with New Delhi. Trying its level best, the neighbouring country took the issue to the United Nations. Despite all efforts, Pakistan suffered a major setback after UN also advised the neighbouring nation to resolve issue bilaterally.