Mumbai, August 26: It is often forgotten that two-thirds of the Earth's surface is covered by water. The ocean is big, resilient and heals the soul, but what happens when it is facing a crisis and cannot revitalize its own wounds? Scientists are predicting that 90% of the world's coral reefs will die by 2050 and that the ocean's biodiversity is degrading at an alarming pace, due to human activities.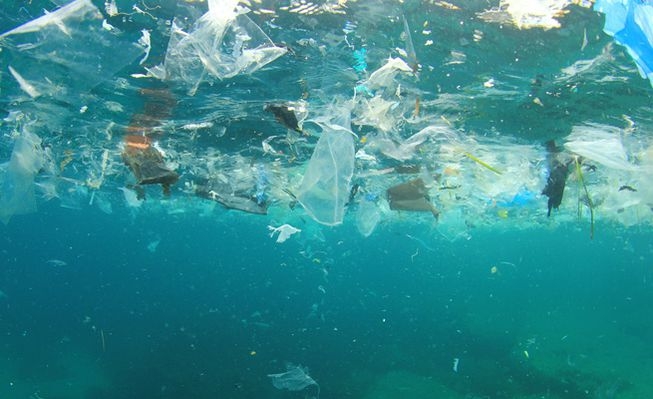 With a growing global middle class and increasing ease of travel, people have achieved greater mobility in recent years. According to the United Nations World Tourism Organization, the number of international tourist trips worldwide reached 1.3 billion in 2017 and is predicted to reach 1.8 billion by 2030.
The World Travel Tourism Council forecasts that the future of travel and tourism will support 400 million jobs and contribute to 25% of global net job creation globally. The infrastructure required to sustain this growth in economic activity has increased pressure on natural resources, biodiversity, as well as on local communities.
Tourism can cause harm, but it can also stimulate sustainable development. When properly planned and managed, sustainable tourism can contribute to improved livelihoods, inclusion, cultural heritage, and natural resource protection, and promote international understanding.
As the number of beachgoers has been growing, so has the use of sun protection products. Many people are unaware but 14,000 tonnes of toxic sunscreen make their way to the underwater world each year. In fact, as many as 82,000 kinds of chemicals from personal care products end up in the oceans. The use of chemical sunscreen, water pollution, coral diseases, rising sea temperatures and ocean acidification, lead to deformations in juvenile corals, bleaching of reefs and prevent corals from growing, reproducing and surviving.
Global awareness of the footprint of (micro) plastic from tourism gained momentum in 2018. Researchers estimate that an additional 8 million metric tonnes of plastic ends up in the ocean every year. About 40% of all plastic is in single-use packaging, as tourists litter beaches with straws, coffee cups, water bottles and cigarette butts.
Strategic partnerships empowering the public and private sector to reduce plastic waste, develop a circular economy and build sustainable and more resilient communities are critical. The alliance between the worlds's largest packaging producers, like the New Plastics Economy Global Commitment are key to forging innovative collective action, and solutions to reducing pollution to save our oceans.
There are both positives and negatives stemming from the increase of human mobility and tourism, therefore it is crucial to find a balance to encourage tourism for economic growth and stimulating sustainable incentives for the conservation of our oceans.
The ocean might seem endless, but we are all on the same boat and need to find mutual solutions to ride the waves together. This is crucial not only for our oceans and marine life, but for human survival.