New Delhi, August 30: Crying over something which does not even belong to them, Pakistan is merely wasting its time over Kashmir issue by unnecessarily internationalising it. While the neighbouring country is busy dialling up foreign countries seeking support over Kashmir, Indian External Affairs Minister S Jaishankar visited Hungary, Russia, Poland, Belgium and soon will visit Maldives strengthening ties.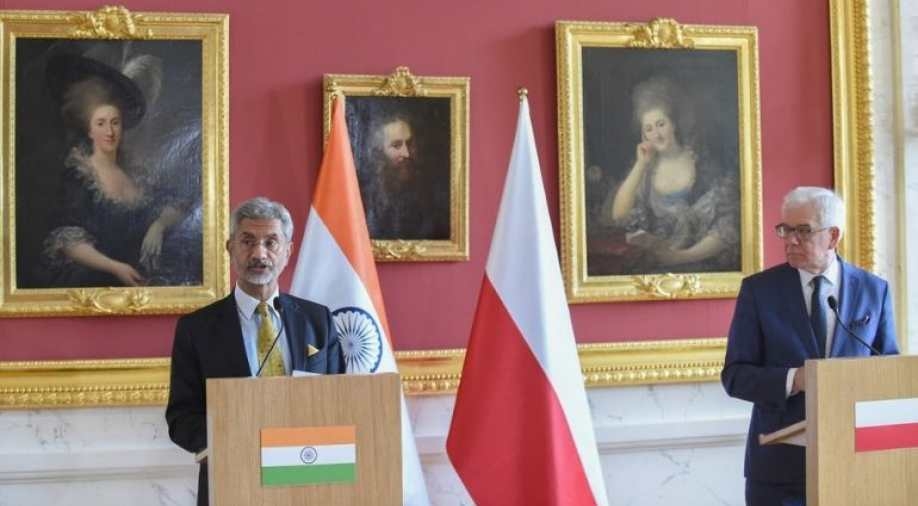 In his recent visit to Poland, External Affairs Minister S Jaishankar informed the foreign nation of the various new decisions taken by India and Poland assured India its support to deal with cross border terror issue. EAM Jaishankar met his Polish counterpart Prof. Jacek Czaputowicz on Thursday.
EAM Jaishankar appreciated Polish Presidency in United Nations Security Council during his half an hour face to face talk. Poland as the UNSC chair had told Pakistani Foreign Minister Shah Mahmood Qureshi when he called him to brief on Kashmir that Warsaw is in favour of a dialogue between Pakistan and India to sort out differences.
Addressing a press statement, EAM Jaishankar said, "We exchanged views on a number of regional and global matters, especially in the context of Poland's Security Council membership." This is the first visit by Indian foreign minister to Poland since 1987. Visiting Indian minister expressed New Delhi's desire to engage with Poland under the Visegrad format, something he had talked about during his visit to Hungary earlier this week.
Further adding he said, "We value Poland as a large and important country in Europe, as a key member of the European Union and as a pillar of the Visegrad-4. It is currently a member of the UN Security Council which is in itself a recognition of its stature."
Polish national carrier LOT will be starting direct flights from Warsaw to New Delhi from September 12 and Deputy Polish Prime Minister Piotr Gliński himself would be leading the Polish delegation on the inaugural flight.
During the visit, Jaishankar called on the Polish Prime Minister Mateusz Morawiecki and Deputy Polish PM Piotr Gliński.
EAM Jaishankar was on a three-nation visit this week to Hungary, Russia and Poland.