New Delhi, Aug. 7: India is enjoying Monsoon, there are floods in some areas. In spite of this floods and constant raining in Monsoon season, India every year witness drought in some areas.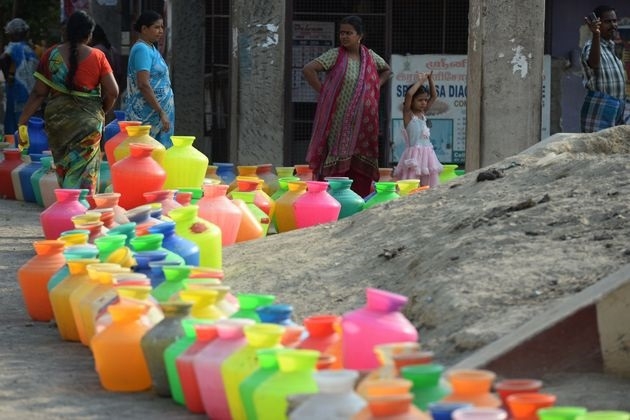 Not just India but 17 countries of the world facing the highest level of water stress- where 80% of water available is used up annually, India receives the maximum annual rainfall, according to a new study by the international think tank World Resource Institute (WRI).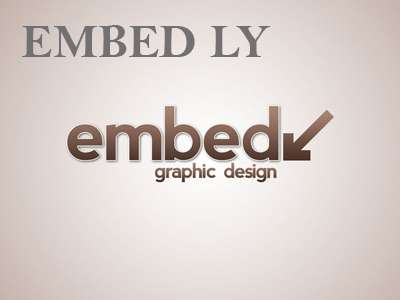 All other countries on the list belong to the arid and semi-arid regions of Africa, West Asia, and South Asia, receive almost half of India's annual rainfall and have fewer natural water sources. Even within India, all nine states and union territories that report the worst water stress to lie in the Indo-Gangetic plain, which has a web of big and small rivers and lakes.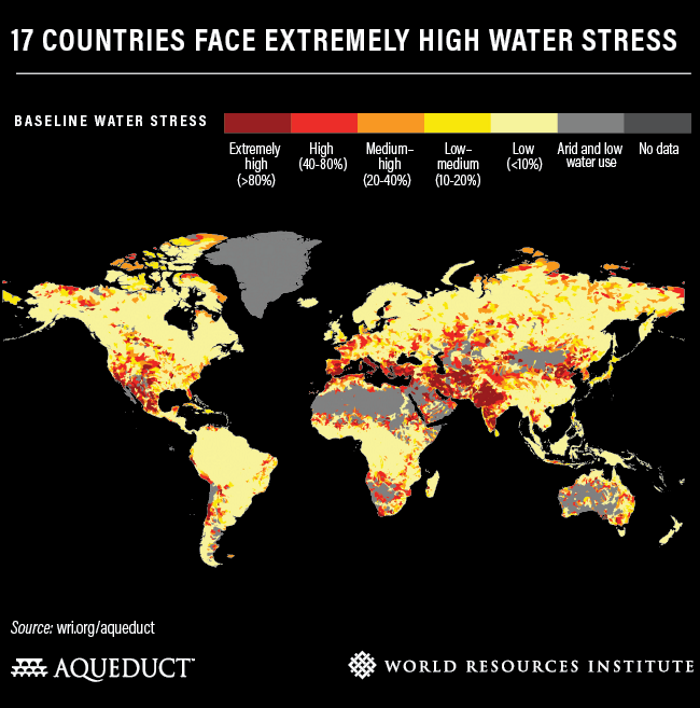 Chandigarh tops this list, as per the WRI, followed by Haryana, Rajasthan, Uttar Pradesh, Punjab, Gujarat, Uttarakhand, Madhya Pradesh, and Jammu and Kashmir.
WRI report stated India is starting to take critical steps to mitigate water stress, including setting up the Jal Shakti Ministry to prioritize all water issues—including supply, drinking water, and sanitation—under one national government umbrella. Other solutions the country could pursue include more efficient irrigation; conserving and restoring lakes, floodplains, and groundwater recharge areas; and collecting and storing rainwater.
It is important for countries to address water stress because it can exacerbate conflict and migration, endanger water-dependent industries (mining, thermoelectric power generation, and manufacturing) and threaten food security, said the WRI study.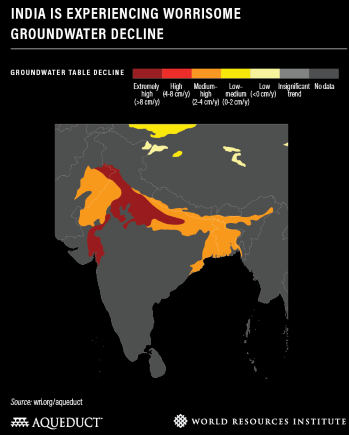 Why is India water-stressed despite widespread rainfall and a large number of water sources? "Overexploitation and mismanagement of water is the reason for this water stress," said Shashi Shekhar, former secretary, ministry of water resources and Ganga rejuvenation, and a senior fellow with WRI India.
About 600 million Indians are dealing with high-to-extreme water stress wherein over 40 percent of the annually available surface water is used every year, according to a 2018 study by government think-tank Niti Aayog 2018.
Over a third (2.572 billion) of the world's population lives in the 44 countries with "high" to "extremely high" water stress, said the WRI study. Qatar, Israel, and Lebanon are ranked first, second and third in the list of countries dealing with the worst water stress. India, as we earlier said, is ranked 13th, while neighboring Pakistan stands at 14th, according to the study which uses data from 1960 to 2014.
Climate change is exacerbating the situation by causing longer dry spells and impacting the intensity of rainfall in India. Over 110 years to 2010, the number of heavy rainfall events in India has increased by 6% per decade. This is attributed to rising temperatures caused by climate change. During heavy rainfall events, water does not percolate into the ground to recharge the aquifer and quickly runs off.