New Delhi, August 7: Sprawled by India's decision in revoking Article 370, Pakistan was surely taken aback by the unprecedented move. Hoping to get some support from the Muslim backed nations, Pakistan fell straight on its face as the United Arab Emirates (UAE), Maldives rightly backed Indian government's decision to abrogate Article 370 which gave special status to Jammu and Kashmir.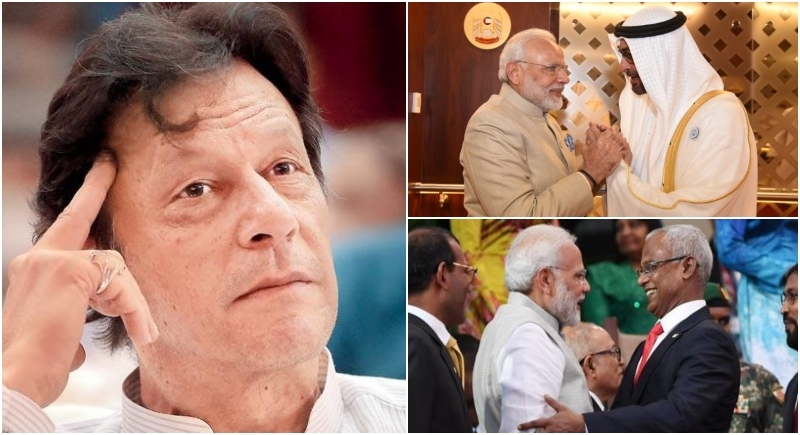 Taking note of the Centre's decision in scrapping Article 370, UAE ambassador to India, Dr. Ahmed AlBanna termed it an 'internal matter.' He expressed hope that this change would improve 'social justice, security, and confidence of people'.
He was quoted saying, "We expect that the changes would improve social justice and security and confidence of the people in the local governance and will encourage further stability and peace."
Maldives too in its statement on India's decision on Jammu and Kashmir stated that it is an 'internal matter'. It added, "We believe it is in the right of every sovereign nation to amend their laws as required."
Voicing serious concern over the situation in Kashmir, China on Tuesday asked India and Pakistan to exercise restraint and avoid actions that "unilaterally" change the status quo and exacerbate tensions between the two countries.
Meanwhile, Pakistan Foreign Minister Shah Mehmood Qureshi in a desperate attempt took the matter to the Organisation of Islamic Cooperation (OIC) over the removal of Article 370 from J&K. Pakistan has no right to interfere in domestic matters of India but like always it "rejected" the announcement to scrap the special provision for Jammu and Kashmir on Monday.
In a statement, Pakistan's Foreign Ministry said that Jammu and Kashmir is an "internationally recognised disputed territory." Further added, "As the party to this international dispute, Pakistan will exercise all possible options to counter the illegal steps. Pakistan reaffirms its abiding commitment to the Kashmir cause."