New Delhi, August 09: Giving a recent update on the health condition of the former Finance Minister Arun Jaitley, who was admitted in AIIMS this morning, following the health complaints of breathlessness and restlessness, the slated hospital has released a note saying that Jaitley was presently in the ICU and haemodynamically stable.
"Arun Jaitley was admitted to AIIMS today morning. He is currently undergoing treatment in the Intensive Care Unit under the supervision of a multidisciplinary team of doctors. At present, he is haemodynamically stable," the AIIMS's statement read.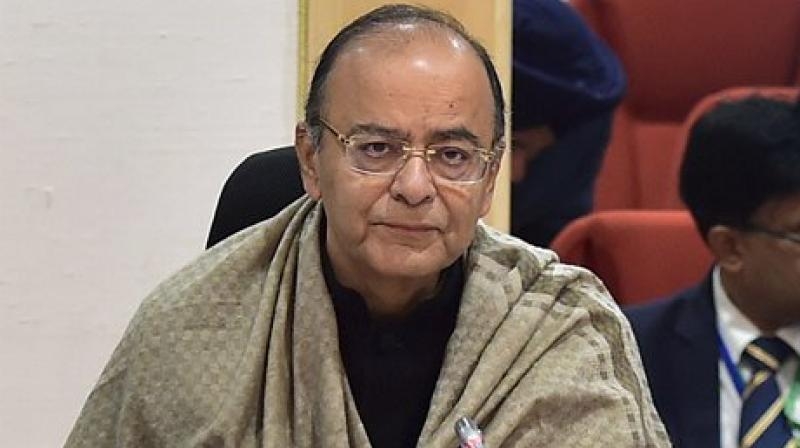 Meanwhile, PM Narendra Modi, HMA Amit Shah, LS Speaker Om Birla, Health head Harsh Vardhan and Minister of State for Health Ashwini Choubey visited the hospital to enquire about his health condition, praying for him to get better soon.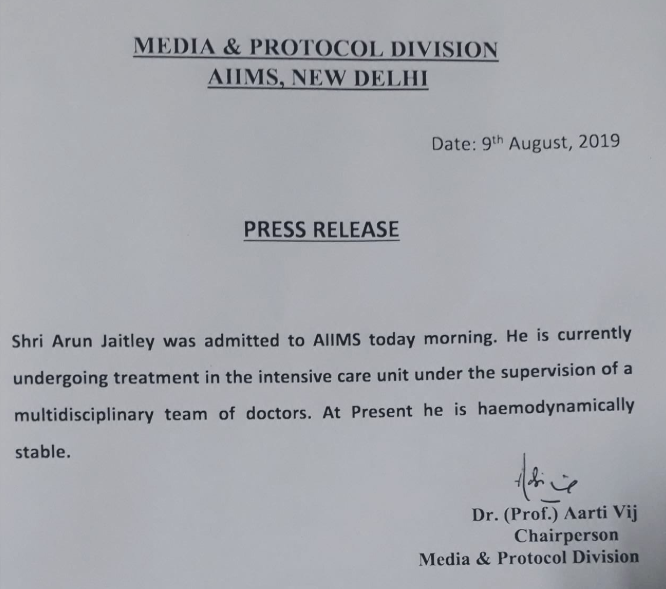 When doctors usually refer to haemodynamical stability, hemodynamics here refers to the forces the heart has to develop to maintain blood flow through the cavities of heart and all the blood vessels. Stable blood flow provides a steady supply of oxygen to all tissues and organs in the body in this case.
Jaitley has been unwell for a large part of the last two years. It was in the last year, when he took a three-month sabbatical to undergo a kidney transplant, following which he was put under isolation. Earlier in 2014, he underwent bariatric surgery to correct the weight he had gained because of a long standing diabetic condition.