New Delhi, August 9:

Today is a big day for bollywood as the chairman of jury declared the 66th National Film Awards. Beloved Hindi film

Andhadhun

Directed by S Raghavan got the Best Hindi Film Award.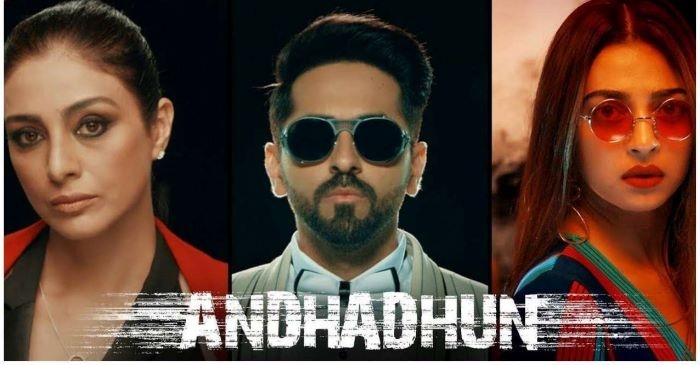 Ayushmann Khurana for Badhaai Ho(Hindi) and Vicky Kaushal for Uri(Hindi) bagged the Best Actor Award.
Uttarakhand won the Most Film Friendly State award. Son Rise and The Secret Life of Frogs have been awarded as 'Best Non-Feature Films' while Mahanati became the Best Telugu Film. Best Malayalam movie is Sudani from Nigeria. Malayalam actors Joju George (Joseph) and Savithri (Sudani from Nigeria) got special mention for their performance.
'G.D Naidu: The Edison of India' has been declared as the Best Science & Technology Film (Non-Feature Category) while 'Bunkar: The Last of The Varanasi Weavers' has been bestowed with the Best Arts and Culture Film Award.
Best Supporting Actor Award went to Swananda Kirkire for Chumbak(Marathi) while Best Supporting Actress Award has been declared to Surekha Sikri for Badhaai Ho(Hindi).
Ondalla Eradalla(Kannada) won Nargis Dutt Award for Best Feature Film on National Integration.
Award for Best Popular Film Providing Wholesome Entertainment goes to Badhaai Ho(Hindi).
Award for Best Child Artist is shared by:
1. P V Rohith for Ondalla Eradalla(Kannada)
2. Sameep Singh for Harjeeta(Punjabi)
3. Talha Arshad Reshi for Hamid(Urdu)
4. Shrinivas Pokale for Naal(Marathi)