Mumbai, September 10: Cracking the whip of the bank account misuse in first quarter of financial year 2019-20, the Reserve Bank of India on Tuesday has revealed the data calling 2480 bank fraud cases registered involving 18 public sector bank.
This is after a Right to Information activists Chandrashekhar Gaud last month filed a RTI at RBI seeking the details of the total bank fraud cases resgistered in this financial year and amount involved. "The total amount concerned as per the report stands Rs 31,898.63 crores", Gaud said.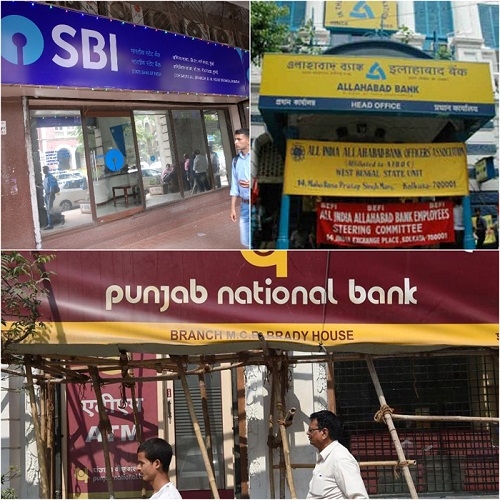 "Most cases are related to SBI, being 1197 where Rs 12,012.77 crore is involved. Allahabad Bank comes second with 381 cases where Rs 2855.45 crore is involved and Punjab National Bank stands third involving 99 cases of Rs 2526.55 crore", Gaud added explaining the report. He meanwhile also informed that the RBI through the said report had failed to provide data on extent of loss, as was unavailable with them.
A total of 75 cases of fraud involving Rs 2,297.05 crore were reported in Bank of Baroda in the first quarter, while 45 cases of fraud amounting to Rs 2,133.08 crore in Oriental Bank of Commerce, 69 cases worth Rs 2,035.81 crore in Canara Bank, 194 cases worth Rs 1,982.27 crore in Central Bank of India, 31 cases of fraud of Rs 1,196.19 crore in United Bank of India were witnessed.
Likewise, Corporation Bank detected Rs 960.80 crore worth fraud in 16 cases, Indian Overseas Bank Rs 934.67 crore in 46 cases, Syndicate Bank Rs 795.75 crore in 54 cases, Union Bank of India Rs 753.37 crore in 51 cases, Bank of India, Rs 517 crore in 42 cases and UCO Bank detected Rs 470.74 crore fraud in 34 cases. Other banks, which fell victim to fraud included Bank of Maharashtra, Andhra Bank, Indian Bank and Punjab and Sind Bank.