Bhopal, September 10: Amid heavy rains that have continued for the last few days in the state of Madhya Pradesh, the normal lives of the residents seem totally disrupted. With the rivers and tributaries over flowing within, sundry other accidents influenced by rainwater have forced more than a dozens to breath last.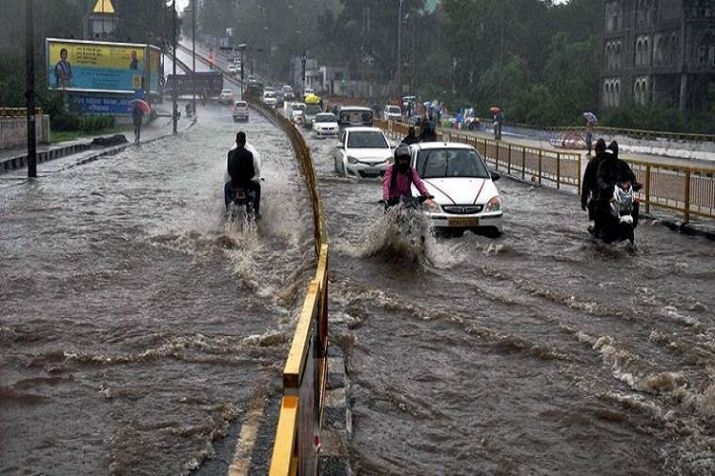 While the Met Department has warned of heavy rains today, the opening of gate of Bargi Dam in Jabalpur district has led to a huge rise of water level in the river Narmada which is flowing around the danger mark in several districts of the state.
The MeT Department also has issued a red alert in 8 districts consisting of Barwani, Damoh, Dhar, Dewas, Indore, Rajgarh, Vidisha and Ujjain amid heavy rains in other 16 districts.
Meanwhile, the inundated showers in MP have broke the road connectivity in most districts and water has entered houses in many areas. Although additional water is being released into rivers by opening the gates of 21 dams including Bargi, the said decision has woefully created flood-like situations in many areas.