New Delhi, September 10: Despite all the efforts Pakistan takes to shield itself from the fact, the truth of minorities being tortured and harassed in its land, it simply states no atrocities being conducted. Therefore, unveiling Pakistan's mask, a former Pakistan's former MLA from Imran Khan's PTI, who is seeking political asylum in India over the atrocities on minority communities in the country, on Tuesday asserted that Hindus and Sikhs are 'tortured' in the neighbour country.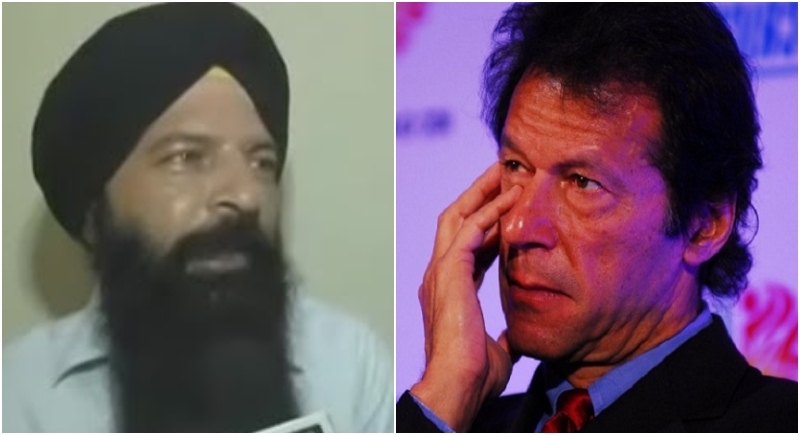 Speaking to the media, Pakistan's ex-MLA, Baldev Kumar stated that not just minority communities but even the Muslims in Pakistan are not safe, as the life in Pakistan is full of difficulties. He further added saying that there are people residing with lot of difficulties. He also urged the Indian government to give him asylum as he refused to go back.
Baldev Kumar's admission resurfaces Pakistan's record of ill-treatment and forced conversions towards the minority religious communities. The MLA further admitted that Pakistan PM Imran Khan is a mere puppet of the Pakistan Army and that the country backs terrorism. He said, "It is a truth that terrorism is supported in Pakistan. In our country, nobody looked at their house but pointed fingers at others. The Army is doing everything, nothing is in Imran Khan's hand. All the thieves are in Imran Khan's party. Imran Khan is only handled by the Pakistan Army."
A former PTI MLA from Barikot in Khyber Pakhtun Khwa (KPK) assembly, Baldev Kumar is in India along with his family to seek political asylum. Baldev, 43, no longer wants to return to Pakistan and has alleged that minority religious communities, including Hindus and Sikhs, are being prosecuted in Pakistan.
In Pakistan, incidents, where Hindu, Sikh and Christian girls are forcibly converted to Islam and married to Muslim men, are reported regularly. The recent incident of abduction, forcible marriage and religious conversion of a Sikh girl of Nankana Sahib is a telling example.
The UN body, United Nations Meet on Safety of Religious Minorities called out Pakistan on August 23 over the countries abuse of people belonging to the minority communities. Nations such as Poland, UK, Canada, and the US slammed Pakistan and China saying that a large number of people have been marginalised in their own societies in these nations.