New Delhi, September 2: Aligning all together, striking another diplomatic victory, the European Union extended its support to India's move of abrogating Article 370 in the state of Jammu and Kashmir. It stated that the abrogation will help in rooting out various terrorist organisation.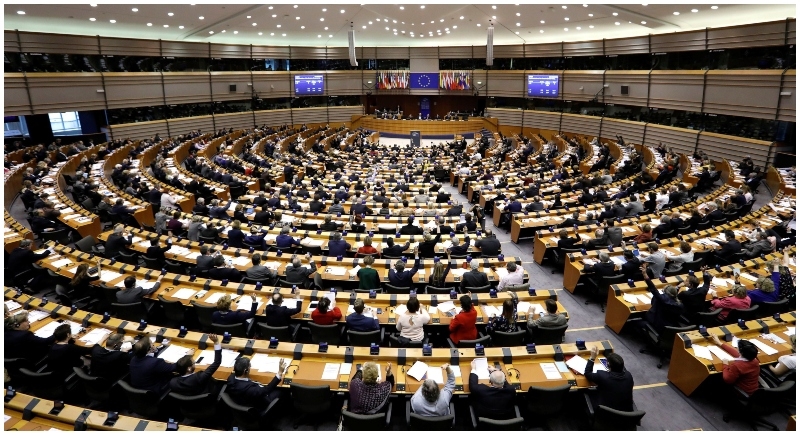 The Article 370 which was imposed on the state of Jammu and Kashmir gave special status to the people of the state. A Member of the European Parliament (MEP) said that the abrogation of Article 370 will help in rooting out various terrorist organizations. It was also pointed out in the parliament that the move will eventually help in eliminating terrorism in the state.
MEP Tomas Zdechovsky said that such terrorist groups are spreading violence in the Kashmir valley and Pakistan occupied Kashmir (PoK). Adding further he said, "While armed groups have sporadically threatened political workers in previous elections, the number of attacks in 2018 is amongst the highest in recent times."
Pakistan-based armed groups that operate mostly in Kashmir have also been accused of harassing and threatening nationalists and pro-independence political workers in PoK. On August 2, last year, members of an unknown armed group attacked and burned down at least 12 schools in Gilgit-Baltistan's Diamer district. In another incident that shook the nation on February 14, 2019, a suicide bombing targeting the Indian security forces in Pulwama, was claimed by Jaish-e-Mohammed (JeM) which is one of the most active terrorist groups worldwide.
Talking further about rising terrorist activities in the state, the MEP said, "In its fight against terrorism, and against acts of violence in Kashmir and also in India by Pakistani based terrorists and armed groups, Prime Minister of India, Narendra Modi had to act. His choice of action, whilst harsh and direct, was criticised by many who failed to understand his motive."
"The removal, temporarily or permanently of these articles, should be seen as a global stance against terrorist activities, where today terrorists exploit the principles of democracy, freedom of speech and human rights practised by the majority, whilst at the same time imposing fear, violence and killings as justification for their causes," he added.
He also said that PM Modi understood the challenge he was undertaking with his sudden revocation of Article 370, although for those following his election campaign, he had already committed to undertaking this initiative if his electorate were to appoint him. The Central Government revoked Article 370 through a Presidential Order and the passage of a resolution in Parliament, on August 5, earlier this year.