Pune, Sept 28: Friday was totally dominated by NCP stalwart and veteran politician Sharad Pawar in the state. As he decided to present him suo moto before the Enforcement Directorate (ED) for investigation in case of alleged money-laundering, the political atmosphere in the state started to heat up.
As the political temperature rose, the ED came out with a clarification that it did not ask Pawar to face the investigation on this issue as his name does not appear in the list. Nevertheless, Sharad Pawar, a veteran and Machiavellian politician has scored a point over the rival BJP in this high power political drama.
The state is shortly going to polls and this was most crucial victory for Pawar and his NCP battered by frequent deserting by the leaders and workers to the BJP in the recent past. This must have come as a great solace to the 79-year-old politician whom Prime Minister Narendra Modi had described as his 'Political Guru'. But the success and smiles lasted for a while.
Pawar was in another shock when he came to know about the resignation of his nephew Ajit Pawar who was deputy chief minister of Maharashtra for many years and whose name prominently figured in the irrigation scam and also in cooperative bank scam.
Surprisingly, Ajit Pawar announced his resignation from the membership of the Vidhan Sabha and also retirement from active politics much to the chagrin of his uncle. He even advised his son not to join active politics and take to agriculture instead as politics has stooped to such an abysmal low now-a-days.
Uncle Pawar was completely blank about this development and when asked by the scribes he simply said that his nephew was very much pained by the vendetta against him and he had decided to quit the politics and return to his farming and other business.
But this defence was too flimsy to be accepted and it exposed the internal, in family squabbling and differences. Before taking such a major decision Ajit Pawar, a number two in the NCP and five-time MLA from Baramati refused to connect with Uncle Pawar and simply became unreachable.
When Uncle Pawar tried desperately to impress that all is well in the family, Ajit's son Parth Pawar who had contested the Lok Sabha seat in 2019, contested his rand uncle's claims and said that his father did not quit politics. However, he agreed that his father had told him about how 'dirty business' the politics is.
It is here the BJP equalized the score with senior Pawar. According to the observers, the nephew Pawar was worried about his future within the party and family hierarchy as Uncle Pawar's daughter Supriya Sule is slowly but steadily being projected as heir apparent. Meanwhile, Sharad Pawar's grandnephew Rohit Pawar's entry into politics has also unsettled his applecart. Shiv Sena mouthpiece Saamna has recently heaped praised on Rohit Pawar for his criticism of Home Minister Amit Shah.
Uncle Pawar has hinted that this will be his last election. But observers feel that this has come against the background of the simmering family dispute and differences which have assumed dangerous dimensions. Ajit Pawar who was seen as successor to Uncle Pawar lost his claim due to his blunt and uncivilized comments. His alleged involvement in the multi-crore rupees irrigation scam was and court's directives to frame charges against him was also an issue that adversely hit his prospects.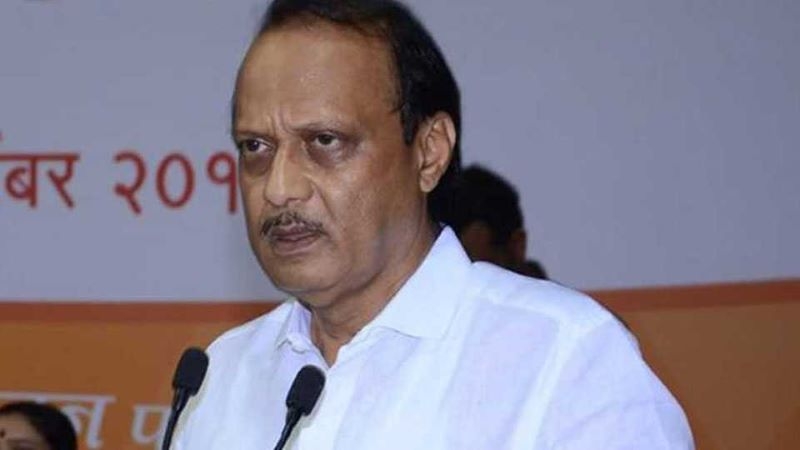 The politics in Maharashtra has always revolved round the Maratha lobby or the most powerful sugar lobby and this was for sure headed and controlled by Uncle Pawar since long. Recently, with the advent of Devendra Fadnavis, a Brahmin and a BJP leader to the forefront of the state politics has upset the political power equations throwing a formidable challenge to the leaders like Sharad Pawar.
The steps to provide reservation to Maratha community, handling of Koregaon Bhima issue, Dhangar reservation, loan waiver to farmers etc. Fadnavis has further eroded the base of the NCP. The entry of NCP stalwarts like Udayanraje Bhosle to BJP has further pulled the carpet under Pawar's feet. Fadnavis has also handled the Shiv Sena pride and made Uddhav Thackeray to accept a junior position by offering deputy chief minister's post to the young Sena leader Aaditya Thackeray.
Uncle Pawar may be a veteran and seasoned politician. But this time he failed to gauge the shrewdness of BJP and its leaders. It remains to be seen as to how Uncle Pawar uses his political acumen and wisdom to overcome the family dispute and keep his flock together in future. Till then, it is open to speculation.