New Delhi, September 3: Finally, after a long time, Pakistan Prime Minister Imran Khan spoke something which was worth a thought and good for Pakistan. Talking over the possibility of a military confrontation between the two nuclear-armed nations, Imran Khan said that Pakistan will not use nuclear weapons first. Terrified by India's call on to give a befitting reply, the terrified Pakistan has stepped back knowing the ramifications it would have if nuclear war took place.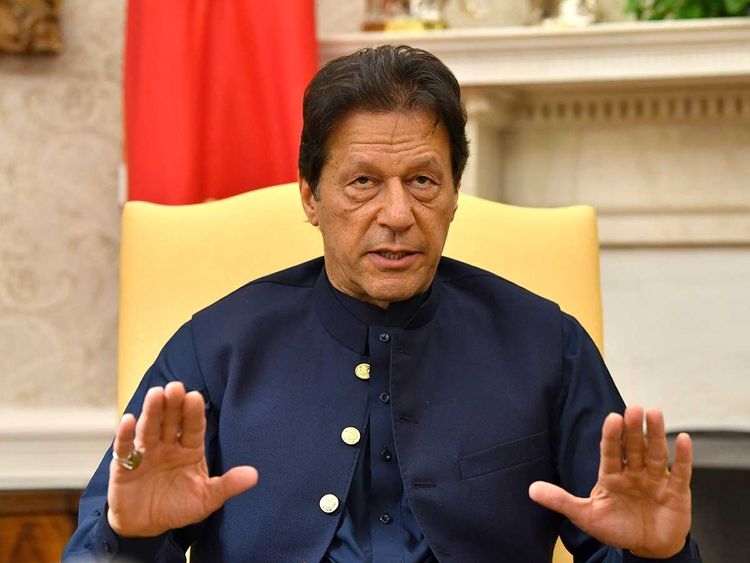 Addressing the members of the Sikh community in Lahore, the Pakistan Prime Minister said, "We both are nuclear-armed countries. If these tensions increase, the world could be in danger. There will be no first from our side ever." Making vague statements without much thought to it, Imran Khan has been casually mentioning 'nuclear weapons' while ranting over Kashmir and the abrogation of Article 370. On August 27, the Prime Minister of Pakistan indicated of a "nuclear war" and the subsequent "global ramifications" over the ongoing conflicts between the two nations.
Imran Khan said, "If the (Kashmir) conflict moves towards war then remember both nations have nuclear weapons and no one is a winner in a nuclear war. It will have global ramifications." "I want to tell India that war is not a solution to any problem. The winner in war is also a loser. War gives birth to host of other issues."
However, on August 18, Imran Khan raised his concerns over the "safety and security" of India's nuclear arsenal being controlled by Modi government. The Pakistan Prime Minister further fearmongered how the issue impacts "not just the region but the world," despite the global community's assertation that Kashmir is India's internal issue and that the matter with Pakistan must be resolved bilaterally.
However, India has not been engaging with Pakistan since an attack on the Air Force base at Pathankot in January of 2016 by Pakistan-based terrorists, maintaining that talks and terror cannot go together.
Although India and Pakistan's relation has been strained due to scrapping Article 370, Pakistan has nothing much to do as Kashmir issue is India's internal matter. Moreover, creating fear among the masses with only backfire at the neighbouring nation as to how far the nation can go in peddling fake news. Although nuclear war was not an option to settle the ongoing chaos between the nation, stating the same from a Prime Minister truly signifies the level of understanding one has on a particular issue.