New Delhi, September 3: While Pakistan is playing hard and trying every trick in its book to internalise the Kashmir issue, all attempts have been slated to fail. Slating a major embarrassment by leaving Imran Khan red-faced, Khawar Qureshi, who represents Pakistan in Kulbhushan Jadhav's case at the International Court of Justice (ICJ) punctured all allegations of atrocities committed by India in Kashmir.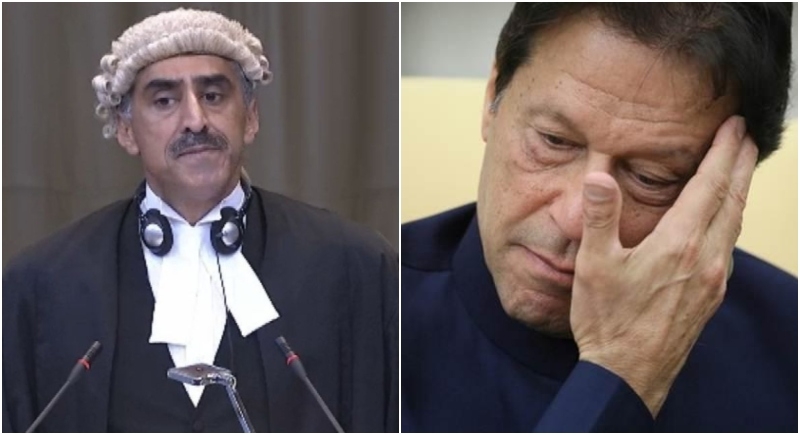 Pakistan has been rigorously propagating lie of atrocities on Kashmiris in India. Dropping off the lying mask of Pakistan, its own lawyer Qureshi said that legally it (Pakistan) does not have a case in the Kashmir matter. Embarrassing Imran Khan, who has said that Pakistan will take the Kashmir issue at every forum, Qureshi said that not only is it likely that India will contest ICJ's jurisdiction in the matter, but also that there is lack of 'high evidential threshold' to prove genocide as being claimed by the country.
Pakistan lawyer Qureshi said, "Since India and Pakistan have signed Genocide Convention and Pakistan is a Commonwealth state, India may argue that this is the claim raised by a Commonwealth state... The ICJ court doesn't have jurisdiction India may make an argument on jurisdiction but the more fundamental argument is the high evidential threshold which you have to establish to prove genocide and that is extremely difficult genocide at the hand of the state."
Earlier in August, Pakistan PM Imran Khan told a rare joint sitting of Pakistan's parliament that he will raise the Kashmir issue at every forum including the UN Security Council and also take the matter to the ICJ. His statement had come after a failed attempt to raise the issue at the United Nations.
It was on August 20, Pakistan had said that it will approach the ICJ over the Kashmir issue, weeks after India revoked the special status to Jammu and Kashmir. Pakistan's decision comes days after a rare closed-door consultation on Kashmir by the UN Security Council which ended without any outcome or statement from the powerful 15-nation UN organ, dealing a huge snub to Islamabad and its all-weather ally China to internationalize the issue. An overwhelming majority in the UN Security Council stressed Kashmir is a bilateral matter between New Delhi and Islamabad.