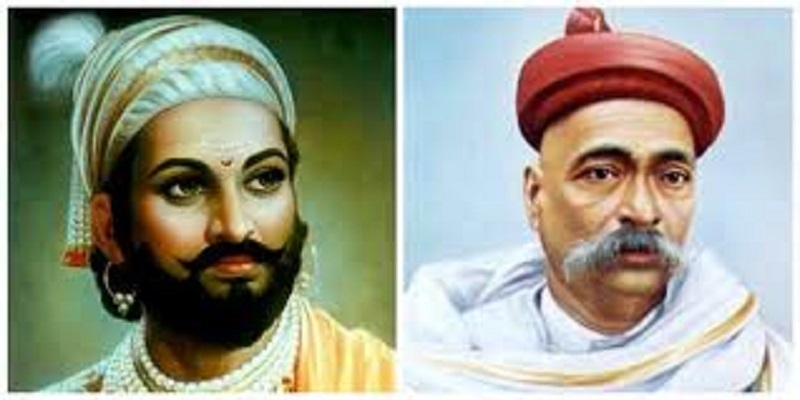 The country recently witnessed a massive upheaval and debate on Jai Bhagwan Goyal's book "Narendra Modi Aaj ka Shivaji" comparing Prime Minister Narendra Modi with Chhatrapati Shivaji Maharaj.
Goyal, a 'Shiv Sainik' of yesteryear has since joined the BJP and penned this book highlighting the qualities of Prime Minister Narendra Modi which he believed had something in common with Chhatrapati Shivaji Maharaj.
Obviously, there was nothing objectionable (as that of James Lane's controversial book on Shivaji) in Goyal's book. But with the hue and cry raised by the so called followers of Chhatrapati Shivaji Maharaj and their tamed media the BJP leadership went apologetic and defensive for reasons best known to them. Even Goyal had withdrawn the book, which was not warranted at all.
Why should one go defensive and be apologetic yielding to such pressures? Why should Goyal withdraw his book if he believed firmly in what he wrote? Those who added the epithet "Jaanata Raja" to present day political leaders who are drenched in corruption top to bottom and who are playing a politics of hatred and vengeance, have the audacity to challenge Goyal for comparing Modi with Shivaji Maharaj? Nothing can be more than absurd and illogical to say that Chhatrapati Shivaji Maharaj cannot be compared with any living or dead personality of national importance.
There is no parallel to Shivaji's personality and there will not be any one in future, they say. Well, should we not have leaders like him, now and never? It has been often said that the country was very much in need of leaders like Shivaji Maharaj in this situation of social conflicts and communal strife. This was more prominently expressed recently when the country celebrated the birth anniversary of Shivaji's mother Rajmata Jijabai.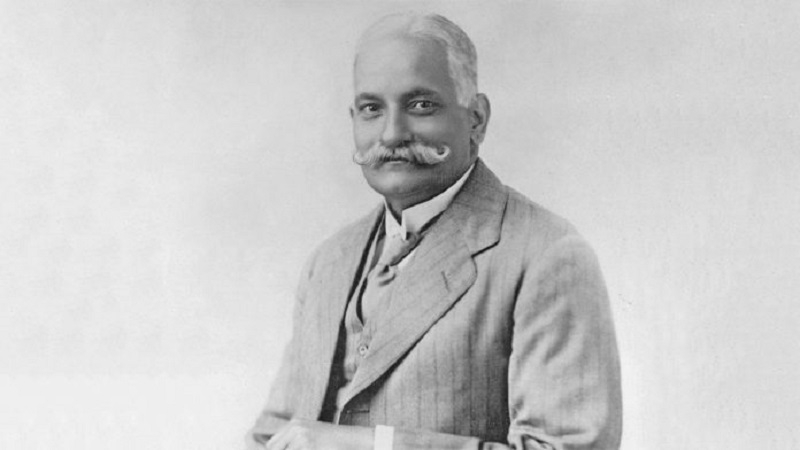 Pt Motilal Nehru. Comparing Lokmanya Tilak with Shivaji Maharaj was no offence then.
Very few of those who are hurling expletives at Goyal and the BJP leaders today have no idea that the personality of Shivaji Maharaj was compared in the past by the then Congress President and father of our first Prime Minister Motilal Nehru. Though Jawaharlal Nehru called Shivaji a 'plunderer' (for which he had to apologise to the people) his father Pt Motilal Nehru praised and compared Lokmanya Tilak with the personality of Chhatrapati Shivaji Maharaj way back in 1924!
The report of this event had appeared in Kesari dated July 29, 1924. The program was held on July 22, 1924 coinciding birth anniversary of Lokmanya Tilak and the chief guest was none other than Pt Motilal Nehru!
Lokmanya Bal Gangadhar Tilak was described as 'Father of Indian Unrest' by Sir Valentine Chirole. He was instrumental to turn the Congress a vigorous instrument of freedom struggle. His four principles of Swadeshi, Boycott, National Education, and Swaraj guided and shaped the national freedom movement of India in those days. After his death, it was but natural for the Pune Municipal Council to have a memorial dedicated to this great son of Mother Bharat.
The Council decided to erect a statue of Lokmanya Tilak and invted the then Congress President Pt Motilal Nehru for unveiling the statue. Motilal Nehru came to this program and his speech was verbatim reported in the issue of Kesri published on July 29, 1924. The entire speech was worth reading word by word.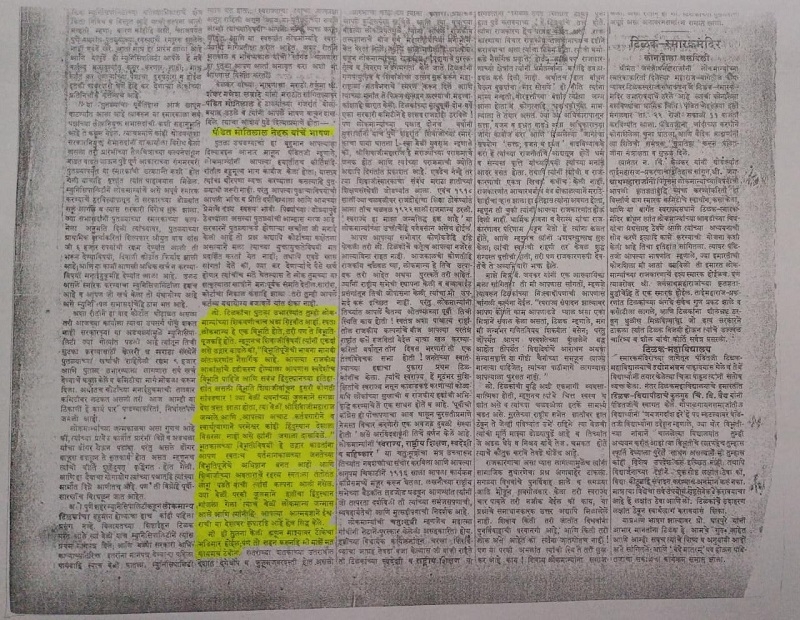 Speech delivered by Motilal Nehru as reported in Kesari dated July 29, 1924.
Congratulating the people of Pune for this memorial Pt. Motilal Nehru said Lokmanya Tilak was a great personality himself and yet he was admirer of great personalities also. Once he wrote about Shivaji that
"worshipping and admiring great personalities is natural to human race. And we need a 'swadeshi' personality to inculcate the urge for political ambitions and in entire history of Hindustan who else can be such a personality other than Shivaji Maharaj? When the entire country was reeling under the tyranny of Mughal rule, Shivaji Maharaj was born and with his unparalleled statesmanship and political acumen and selfless dedication he has shown to the world that God has not forsaken our country Hindustan".
Quoting Tilak's views on Shivaji Maharaj, Motilal Nehru said while praising Shivaji Maharaj in such eloquent manner Tilak might not be having a slightest of inkling that he himself was becoming an icon for the modern day Hindustan and that the secrets of Shivaji's personality are one hundred percent applicable to his own personality. It was not just a coincidence that when the entire Hindustan was reeling under the British tyranny, a great personality like Lokmanya Tilak was born and with his sacrifice and dedication he once again proved that God has not forsaken this country", Motilal Nehru said.
He was aware of the criticism for comparing Lokmanya Tilak with Shivaji and he said so in course of the speech. "I may have to face severe criticism for this comparison, but braving that I will not budge from what I said", he said.
What Motilal Nehru said should prove an eye-opener for those who raised a hue and cry over Jai Bhagwan Goyal's comparison of Prime Minister Narendra Modi with Chhatrapati Shivaji Maharaj. No doubt Shivaji Maharaj was a great personality and continues to inspire us even today. Such personalities need not be dragged into such shallow controversies, confined to caste or regional barriers and engaged in petty debates.
What one can expect from those who are blinded by 'hate Modi' campaign and lost all their wisdom (if at all they had any) to rise above and care for national wellbeing.