Gaya, January 6: Tibetan religious teacher Dalai Lama said that happiness is achieved only by doing well to others. If you bless someone, it will definitely be good for you. Reflect on it after listening. Knowledge will be gained only by listening, contemplating and then practicing. We should also abandon the bad company. Just and only listening will do nothing. These things were said by the Dalai Lama on Sunday during the discourse at the Kalachakra Maidan in Bodh Gaya.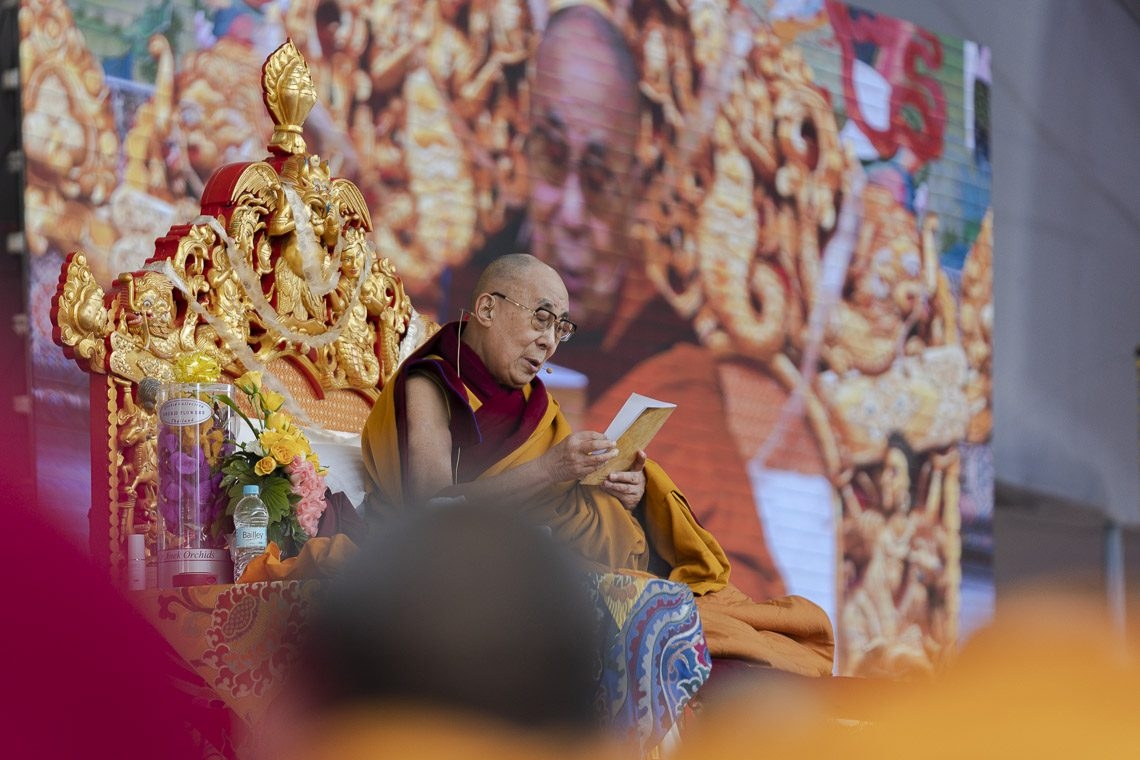 He said that Lord Buddha attained enlightenment through experience. Become a Buddha by destroying the evil inside you. Dalai Lama said that I consider myself lucky by giving initiation. It seems that it is benefiting from virtue. We need to overcome ignorance. The Buddha clearly advised that control your mind well. We think inappropriately, we are subject to delusion, at the core of which is ignorance. We stick to the way things appear.
We should do as Buddha has explained on the holy land of Bodh Gaya. I am attaining Bodhichitta in Bodh Gaya and practice every day. In Buddha's refuge we go to another and initiate Bodhichitta for other friends and living beings. Enlightenment is attained by the rise of compassion.
He said that Yamantaka is the Vajrayana Buddhist deity associated with the Anantayoga Tantra of the Tibetan Buddhist tradition, Gelug. The mandala is considered a symbol of mysticism under the Buddhist system. This includes the presence of Lord Buddha as a guru, being a mausoleum, performing miracles, being surrounded by deities. The order of origin involves the feeling of favored deities.
Hollywood actor Richard Gere is in India on a seemingly spiritual tour. He also attended the Dalai Lama's teaching sessions in Bihar's Bodh Gaya.