New Delhi, January 7: Delhi Police has filed an FIR against JNUSU president Aishe Ghosh and 19 others for vandalising server room on Saturday. The complaint was filed by JNU administration on Sunday. As soon as the FIR was filed, flock of left supporters gathered like Prashant Bhushan, Swara Bhaskar, Burkha Dutt etc. Public Interest Lawyer and Activist Prashant Bhushan in his tweet said that Wow! Instead of arresting the ABVP terrorists who attacked JNU students & teachers whose identities are now known, the police register an FIR against the President of JNUSU who was brutally beaten up by the masked terrorists! This happened only in Nazi rule.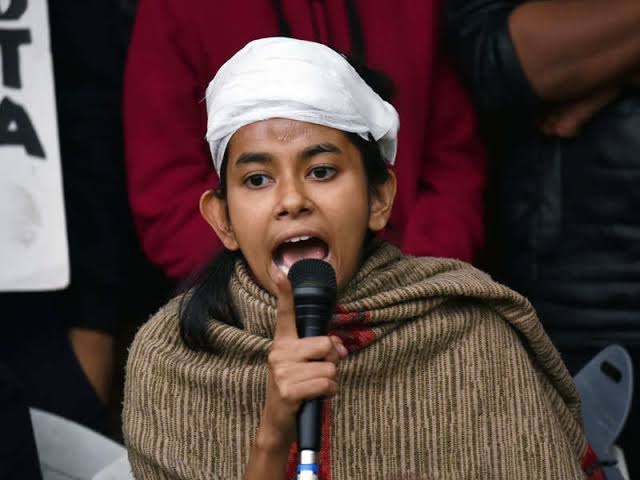 Swara Bhaskar was shocked to know about the FIR filing. Madam Bhaskar! Nothing to shock about. There are proofs like a video which is a clear proof of how students and karyaakartas were hounded and beaten by Left thugs in JNU. Shivam, an ABVP karyakarta, was chased & brutally attacked by the commie goons. This is what Left does to you if you stand for students' rights.

Hard hitting statement by JNU's Prof A Ranganathan which thoroughly exposes the Left goons who shut down the server room causing WiFi blockage in JNU, prevented students from taking exams and registering for the next session!
The students have resorted to violence once again in JNU after their call for boycotting the registration process was rejected by the students of the university after the JNU administration made the process online. Reports from JNU say that the goons of the Left union even attacked common students who came for registration other than brutally assaulting ABVP members on campus.

Home Minister Amit Shah spoke to Delhi Police Commissioner about the situation at JNU and ordered an inquiry by a senior police officer into the violence that broke out on Sunday evening. The Home Minister's office said the inquiry will be carried out by a joint CP-level officer.