New Delhi, Oct 1: Lifting of coronavirus-related restrictions, the Ministry of Home Affairs on Wednesday extended nationwide COVID-19 lockdown till 31 October, but released a set of fresh guidelines. It has allowed the cinema halls, theatres, multiplexes, entertainment parks, and similar places to reopen after almost 7 months of halt.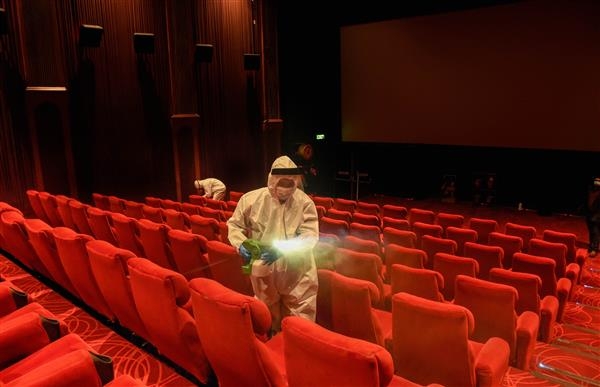 The Information and Broadcasting Ministry said that cinemas, theatres, and multiplexes will have to operate "with up to 50 percent seating capacity", for which, standard operating procedures (SOPs) will be issued by the ministry, said the government.
Moreover, entertainment parks and similar places will be permitted to open, for which the SOP will be issued by the Ministry of Health & Family Welfare (MoHFW) in the near future. The state governments have been asked to make amendments to their respective places if need be.
The guidelines, which are to come into effect from October 15, however, the lockdown will be strictly enforced in containment zones till 31 October, the government said.
Apart from it, the Ministry of Home Affairs has given the flexibility to states and UTs to re-open schools and coaching institutions after 15 October, in a graded manner. "The decision shall be taken in consultation with the respective school/institution management, based on their assessment of the situation," the MHA guidelines said.
Attendance must not be enforced and must depend entirely on parental consent. Students can only attend school with the written consent of parents, the government said.
Restriction on inter-state and intra-state movement has been lifted, and states can no longer impose any local lockdown outside containment zones. The Centre has also given the flexibility states/UTs to permit gatherings beyond the limit of 100 persons, outside containment zones.
Besides this, swimming pools used for training of sportspersons will also be permitted to open, for which the standard operating procedure will be issued by the government.
The fresh phase of unlocking comes as coronavirus cases the country crossed the 62-lakh mark.
Also Read: