New Delhi, October 12: In a merry Monday morning COVID-19 update, India continues to report a trend of steadily decreasing active cases for the fourth day after the active cases dropped below the 9 lakh mark. This is after a month and the decline continues unabated, the Ministry of Health and Family Welfare stated in its report.
Presently the active cases comprise merely 12.10 per cent of the total positive cases of the country standing at 8,61,853. India is also reporting high number of recoveries while the total recovered cases are close to 61.5 lakhs. "The difference between active cases and recovered cases is consistently increasing and stands at 52,87,682 today", it added.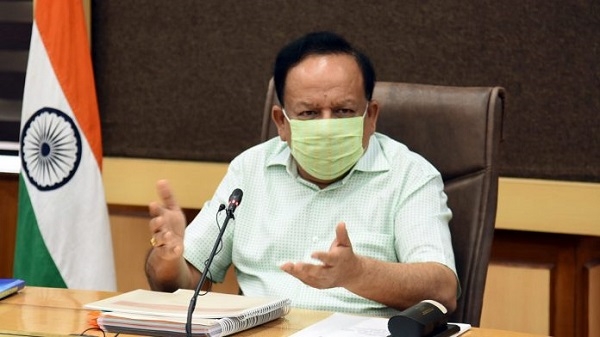 71,559 patients have recovered and discharged in the last 24 hours whereas the new confirmed cases are 66,732. The national Recovery Rate has progressed to 86.36 per cent. Also 77 per cent of the new recovered cases are observed to be concentrated in 10 States where Maharashtra and Karnataka contribute more than 10,000 to the single day recovery.
81 per cent of these are from 10 States and UTs. Maharashtra is still reporting a very high number of new cases with more than 10,000 cases followed by Karnataka and Kerala with more than 9,000 cases each. 816 case fatalities have been reported in the past 24 hours. Of these, nearly 85 per cent are concentrated in ten States.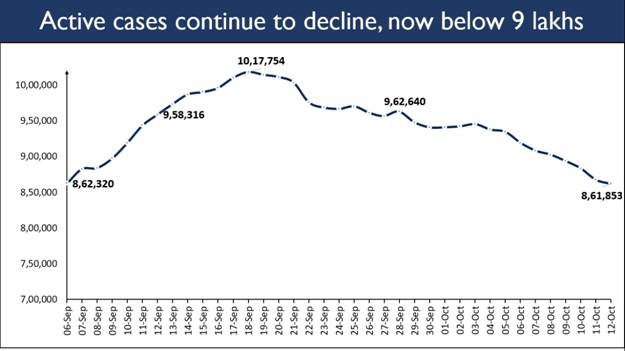 Meanwhile, Health Minister Harsh Vardhan on Sunday hinted that India may see an increase in the Covid-19 transmission rate during winter. The Minister's comments came in the backdrop of several reports which indicated that coronavirus cases will surge in the colder weather since respiratory illnesses tend to thrive during cooler weather conditions. Addressing his weekly social media interaction programme Sunday Samvaad, Vardhan stated that SARS-CoV-2—which causes Covid-19 infection— is a respiratory virus and the transmission of respiratory viruses is known to increase in the colder weather.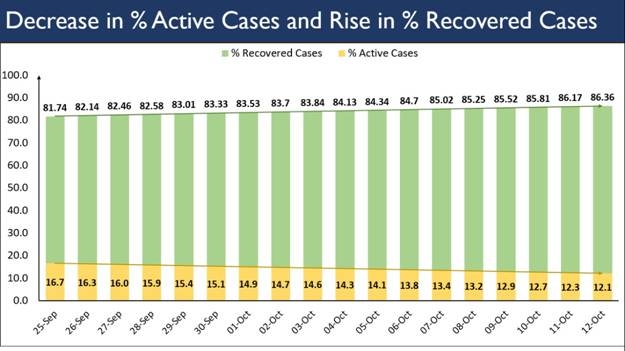 "Respiratory viruses are known to thrive better in cold weather and low humidity conditions. There is another fact which needs to be kept in mind. There is overcrowding in residential dwellings of many people in the winter season. This also increases the transmission of respiratory viruses", he added.
Also Read-