New Delhi, Oct 13 : Union Health Minister Dr Harsh Vardhan has urged the people to take care of the health and stay at home for the coming festive season instead of crowding at religious places. He transmitted the message to Indian masses through a video where he asked people to strictly maintain the social distancing norms in the coming days, when there is risk of severe transmission of the virus through religious gatherings.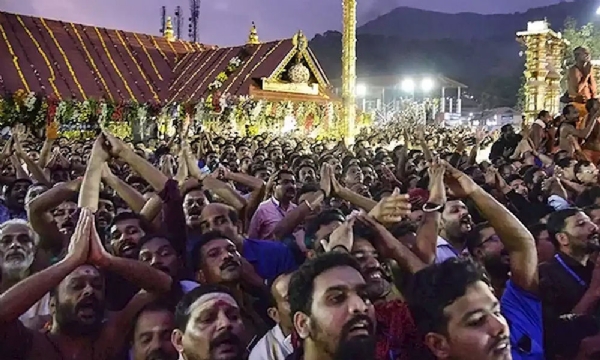 The minister said "Extraordinary circumstances must draw extraordinary responses. No religion or god says you have to celebrate in an ostentatious way, that visiting pandals or temples or mosques to pray becomes a moral obligation in such times." India has been comparatively coping well with the pandemic dominantly because of the lockdown. However, staying locked at home has also cost the country with financial burden, which is why the government has systematically started to ease down the lockdown rules. Many states are now considering to reopen temples and other religious places to loosen the financial stress on people whose livelihood depend on the functioning of these places.
With the unlocking of these places, the vulnerability against falling prey to the pandemic in larger numbers is also making its way. To avoid this and also resume the regular activities, it is important for the people to prioritize personal health above everything. While saying so he said that our battle against Covid is our foremost Dharma at the moment, to which we should abide by.
Other than the fact that the country unlocking slowly, he also put forth that winter is on it's way, which is why people need to be more careful. He said, "These viruses are known to thrive better in the cold weather and low humidity conditions. In this view, it wouldn't be wrong to assume that the winter season may see a hike in the transmission rate of the novel corona virus in the Indian context as well."