Mumbai, October 15: In a recent development in the Sandalwood drugs case, the Central Crime Branch (CCB) wing of the Bengaluru police raided the residence of Bollywood actor Vivek Oberoi on the tip basis in search of the main accused and his relative Aditya Alva on Thursday.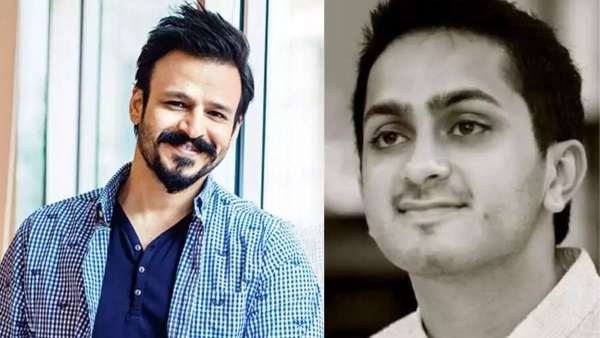 According to the source, Bengaluru CCB obtained a court search warrant and raided actor Vivek Oberoi's house based on a tip-off that they received suggesting that Aditya is hiding in his sister Priyanka's house.
Joint Commissioner of Police, Crime, Sandeep Patil said, "In Cottonpet case, Aditya Alva is absconding. Vivek Oberoi is his relative and we have got the information that Alva is hiding there. So we wanted to check. A court warrant was obtained and the CCB team has gone to his house in Mumbai."
Aditya Alva, the son of former Karnataka minister Jeevaraj Alva. Aditya, who is Vivek's brother-in-law, has named the fifth accused in this case. He hails from a highly influential family background. Aditya Alva has been absconding ever since the police carried out raids on Sandalwood star Ragini Dwivedi's residence. She has been remanded to judicial custody and is in the Parappana Agrahara prisons on the outskirts of the city.
Last month CCB police had raided Aditya Alva's residence in Hebbal, North Bengaluru. Earlier the CCB police had also issued a lookout notice against Aditya Alva.
The CCB is investigating the drug abuse case after the Narcotics Control Bureau arrested three people hailing from Kerala in Bengaluru, who were allegedly supplying drugs to Kannada film actors and singers last month.
The sandalwood industry drug scandal came to the limelight after Kannada filmmaker and late journalist Gauri Lankesh's brother, Indrajit Lankesh made startling claims of knowing many secrets of the connection between drugs and Kannada film celebs.