Delhi, October 16: After Delhi High Court aked the Retired Flight Lt Gunjan Saxena to submit an affidavit stating her assessment of the content shown in the Netflix movie Gunjan Saxena: The Kargil Girl movie, Flight Lt Gunjan Saxena tells Delhi HC that, "she never faced gender-based discrimination in IAF during her service."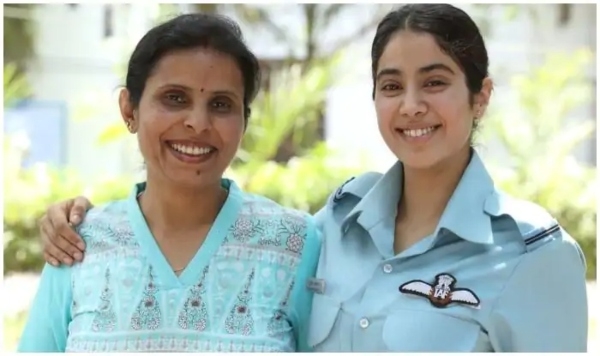 "The Deponent (Saxena) does not claim that everything that is shown in the movie has happened with her in her real life. However, the deponent believes that the message sought to be conveyed through the movie is to motivate young women to join the Indian Air Force and, on a broader canvas, the aim is to inspire young women to pursue their dreams, not to doubt themselves and to work hard towards their goals," she said in the affidavit filed through advocate Aditya Dewan.
Moreover, she maintained that IAF gave her an opportunity to serve the nation, including in the Kargil War and she will forever remain grateful for the opportunities given to her by the force. She said, "it remains a fact that in so far as the deponent is concerned, at an institutional level, the deponent has not faced any discrimination on the basis of her gender. The IAF rather gave the deponent an opportunity to serve the nation, including in the Kargil War."
Single Bench of Justice Rajiv Shakdher has further asked retired Air Force officers to state as to whether the producers of the film violated the terms of any agreement they had entered into with her.
After the Center and IAF filed the plea in Delhi High Court against Gunjan Saxena: The Kargil Girl movie for maligning the 'dignity and reputation' of the Air force. In the plea, Centre had argued that the movie has dented the image of the IAF as it showed the force is gender-biased, which is not correct. It also asked the court to restrain the release of the movie in theatres.
Furthermore, Delhi High Court has decided to watch the movie 'Gunjan Saxena: The Kargil Girl' before deciding upon the contentions raised by the Central Govt. While agreeing to watch the film, the court also suggested all the parties to meet and try to amicably come up with a solution.