Bhubaneshwar, Oct 16 : Odisha government has decided to induce high tech equipment to deal with disasters in the region. A fund of Rs 205 crores has been sanctioned by the government to enhance training and build capacity for the same purpose.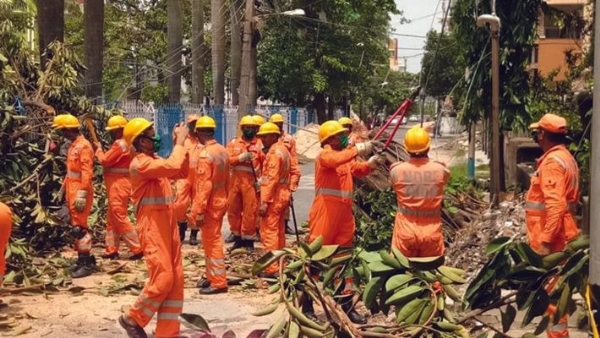 A K Tripathy, Chief Secretary, State Executive Committee said, " To upgrade disaster preparedness Rs 205 crores has been sanctioned for the 2020 - 21 fiscal year. Odisha is targeted by frequent storms and cyclones because of its location on the Eastern coast and makes it extremely vulnerable to natural disasters. Therefore, it is essential for the state government to prioritize disaster preparedness and make progress in disaster management techniques. Apart from natural disasters, the Chief Secretary also emphasized to buckle up for challenges put forth by industrial disasters.
Tripathy has stressed the importance of high tech and technically advanced equipment to tackle the problem of disasters, which cannot be stopped due to natural reasons but can definitely be dealt with more efficiently. The Secretary has directed the authorities to strengthen the disaster fighting arms of the state with high tech equipment and innovative training.
While appreciating the work of ODRAF (Odisha Disaster Rapid Action Force) and the Fire Safety Units, he also recommended the Fire units to develop into ' First Multi Hazard Responders' and shift from traditional fire fighting techniques to the modern and more advanced ones.
The damage that was caused by Cyclone Amphan had alarmed the state government to stay prepared to deal with even destructive storms and cyclones. While giving a short review of the progress in rehabilitation work of the damage caused due to Amphan, it was announced that a physical audit of 814 shelters operating in 25 districts has been completed. Out of these, the repair and maintenance of 795 shelters in 23 districts has been completed, with an investment of Rs 45 crores.