New Delhi, Oct 16 : The USA has appointed a special coordinator for Tibet to send a strong message to China. The official announcement was made by US Secretary of State Mike Pompeo on Oct 14. Robert Destro is the new American appointment to specifically oversee the human rights violations in Tibet by China.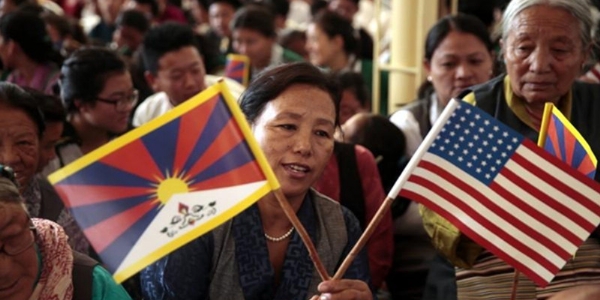 Robert Destro is currently the Assistant Secretary for State for democracy, human rights and labor and will now assume an excess responsibility for Tibet as well. The post of the special coordinator for Tibet has been vacant since the beginning of American President Donald Trump's term in 2017.
US Secretary Pompeo said about the appointment that "Destro will lead US efforts to promote dialogue between the People's Republic of China and the Dalai Lama or his representatives; protect the unique religious, cultural, and linguistic identity of Tibetans; and press for their human rights to be respected." He added, "The United States remains concerned with the PRC's repression of the Tibetan community."
The conflict between the Chinese and the Americans has been intensifying lately. The recent announcement follows the American decision of restricting Visas to Chinese officials who had blocked access of Americans to Tibet. In July, the Chinese authorities who had restricted journalists, tourists, diplomats, or American officials in Tibet were denied American Visa.
US Secretary Mike Pompeo had made a visit to Vatican in September to initiate talks with the Pope in order to address the human rights violations in Tibet and take a stand against it. Although the meeting didn't take place, Pompeo quite effectively put forth the purpose of its visit.
The USA had also urged in the General Assembly that everyone, including the UN Human Rights Chief should be allowed access to the concerned region, in fact in entire China, so that the Chinese violation of human rights becomes evident. After taking such vital and firm stands against Beijing, Washington is appealing the world to support such global cause and has stressed the support it expects from the quad - Australia, Japan and India.