New Delhi, Oct 19 : Bangladesh has invited Prime Minister Narendra Modi to join the celebrations of 50 years of independence. The country will celebrate a golden jubilee of it's independence on March 26, 2021. Foreign Minister AK Abdul Momen shared this when the newly appointed High Commissioner of India Vikram Doraiswai made a courtesy call on him in Dhaka.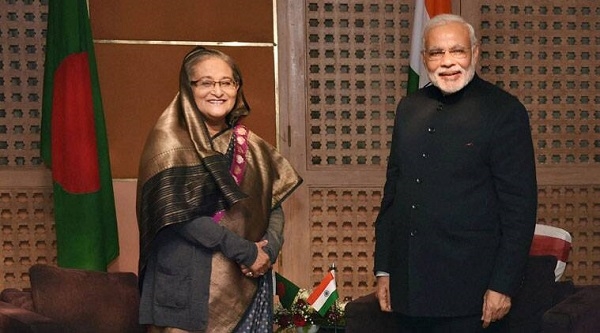 Dr Momen said that India will stand by our side to celebrate 50 years of Bangladesh's independence and is hopeful that the Indian Prime minister would join the celebration in Dhaka. Prime Minister Modi was scheduled to visit Bangladesh in order o join in the birth centenary celebrations of Bangabandhu Sheikh Mujibur Rahman. However, the visit was cancelled due to the pandemic.
A virtual meeting between the Prime Ministers of India and Bangladesh is also likely to take place later this year. Bangladesh's Foreign Minister has said that the existing relations between Bangladesh and India have set an example for the world by resolving bilateral issues through dialogue and discussions while he was referring to land and maritime boundary issues between the two nations.
India has played vital role in Bangladesh's independence. Bangladesh got its independence from Pakistan after the Bangladesh Liberation War which began on 25 March 1971 and ended on 16 December 1971 after West Pakistan, which represents the current Pakistan, surrendered. India had joined the war on 3 December 1971 in the aftermath of Pakistan's launch of air strikes on North India. Since, India and Bangladesh had achieved air supremacy in the eastern theatre and allied forces of Bangladesh and India were advanced, Pakistan had to surrender to Dacca on 16 December 1971.