Delhi, October 19: Amid the rising air pollution in India, Union Environment Minister Prakash Javadekar on Sunday BS-VI-compliant vehicles, which helped in reducing emissions by 60 percent saying, "the transition to BS-VI standard is another revolutionary step in mitigation of vehicular pollution. "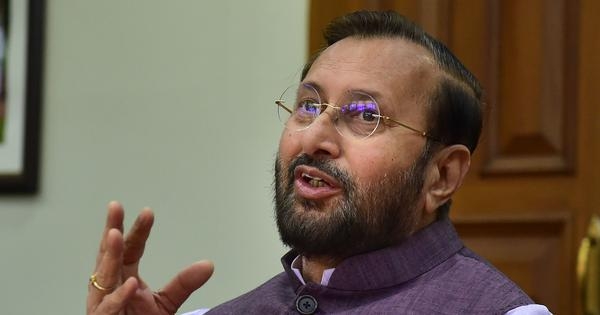 Interacting with people during a Facebook Live event, Javadekar said, the government took the huge decision to implement BS-VI in the country which will lead to a decrease of pollution. He further said that from now only BS-VI vehicles will be available in the markets as they reduce pollution as compared to BS-IV.
He gave out details and said that BS-VI fuel reduces the NOx emission by 70% in diesel cars, while in petrol cars the emission reduces by 25%. It also helps reduces particulate matter (PM) in vehicles by 80%.
Taking about the air pollution he said that in India, the primary reasons for air pollution are vehicular emissions, industrial emissions, dust from construction and demolition sites, biomass burning, poor waste management, and stubble burning. Pollution in northern India during winters gets exacerbated when these factors combine with geographical and meteorological factors.
He said metros and CNG buses have contributed in bringing down pollution levels. He added that e-buses and metros are coming up in all major cities which cause zero pollution. The Minister said over 2 lakh e-vehicles are being used in India currently. He said e-vehicles are becoming popular and he uses an e-vehicle.
While speaking at the event, Javadekar said that the Centre is taking a holistic approach in tackling air pollution across the country and the Ministry of Environment through the National Clean Air Programme (NCAP) is focused on achieving the same across 122 cities in the country.
He said that the NCAP targets to achieve a 20 to 30 % reduction in PM10 and PM2.5 concentrations by 2024 across the country. He also appealed to the people to download the SAMEER app on their mobile phones to get correct updates on air pollution in various cities.