Amritsar, Oct 19 : Shaurya Chakra Awardee Balwinder Singh (62 years) was shot dead by two militants at Tarn Taran district of Punjab. The incident took place on Oct 16, when he was immediately rushed to the nearest hospital after being shot but was announced dead. The incident took place when the door bell rang of his residence and he was immediately shot by two unidentified individuals as he opened the door.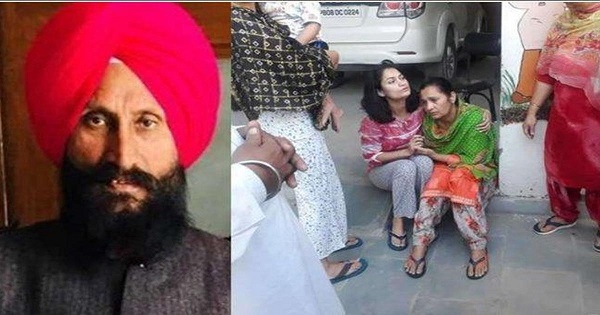 Jagdish Kaur Sandhu, late Balwinder Singh's wife said, "We had no personal enmity with anyone. This is undoubtedly a militant attack." Late Balwinder Singh has been involved in fighting against militancy in Punjab since the 1980's. During his duty and even after retirement several attempts had been made by militants to murder him. There were 42 cases registered of such attacks on Balwinder.
According to Jagdish Kaur Sandhu, other than 42 cases there are several unreported cases of similar attacks as well. Balwinder was first attacked on Jan 31, 1990. The Shaurya Chakra citation reads that the Sandhu family were on the hit list of the terrorists. The family witnessed the deadliest attack on Sept 30, 1993 when around 200 terrorists had sieged the Sandhu residence for 5 hours with deadly weapons, including rocket launchers. Jagdish Kaur's statement says that inspite of demanding serious security to the DGP through a mail every week, no strict action was taken from the administrative side.
Currently, a complaint has been lodged against unknown suspects. No one has been suspected or caught yet but the investigation is in progress. There are criminal cases pending against Balwinder's sons and although Jagdish Kaur claims the incident to purely be an output of a terrorist plan but there are strong chances for the murder to be linked to the son's pending cases as well. However, these are merely the possibilities no statement can be made in the present scenario.