Washington DC, October 2: In a shocking development, US President Donald Trump and First Lady Melania Trump have tested positive for the novel coronavirus. The announcement comes after the couple was forced to quarantine on Friday after one of the President's close aide got infected with the virus.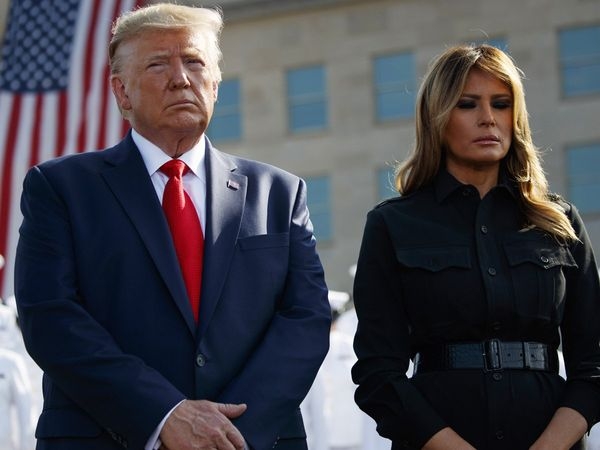 Taking to Twitter, Trump said that he will begin his quarantine and recovery process immediately with his wife. "We will get through this TOGETHER!," Trump said. Trump is 74 years old, putting him at a higher risk of serious complications from the virus.
It comes after one of his most senior advisers, Hope Hicks, was reported to have contracted the infection. Following which Trump said late Thursday he would go into quarantine after a top aide tested positive for coronavirus. Hicks is considered one of the president's closest allies and traveled with him on Air Force One both to Tuesday night's debate and to a rally in Minnesota on Wednesday. Hicks began feeling mild symptoms during the plane ride home from a rally in Minnesota Wednesday evening.
The White House has released this statement from President Trump's physician, confirming that both the president and First Lady have tested positive for Covid-19. "The president takes the health and safety of himself and everyone who works in support of him and the American people very seriously," White House spokesman Judd Deere said in a statement.
The president's physician said. President Trump is "well" and will continue to perform his duties "without disruption" while quarantining along with the first lady, after both tested positive for the coronavirus.
This would impact the Trump campaign. It could pose immediate difficulties for the future of his campaign against former Vice President Joseph R. Biden. Moreover, Prime Minister Narendra Modi wished US President Donald Trump and First Lady Melania Trump a "quick recovery" saying Wishing my friend DonaldTrump and FLOTUS a quick recovery and good health.
US POTUS has joined the list of other world leaders who tested positive for the virus, including Brazilian President Jair Bolsonaro, U.K. Prime Minister Boris Johnson. So far, more than 200,000 Americans have died of the virus.
Also Read