New Delhi, October 20: Lauding on India for its great leadership to the solar revolution, Norwegian diplomat and former politician Erik Solheim said India is the first and only country to have a fully solar-powered airport and railway station in the country.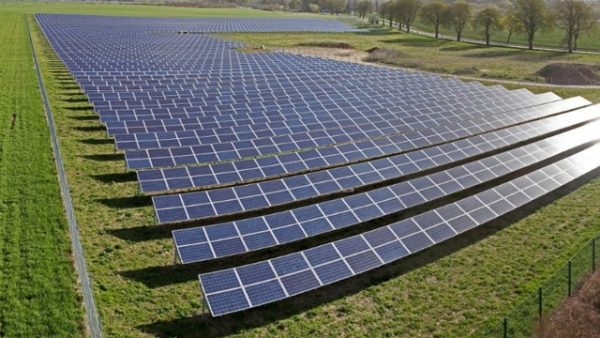 Taking to the Twitter Erik Solheim said, "India is the only country in the world which's hosts an all solar airport and an all solar rail station. Kochi airport in Kerala and Guwahati rail station in Assam are global first's. India gives great leadership to the solar revolution!"
His tweet comes in the context of the Guwahati railway station of Assam and the Cochin International Airport which run on solar power and have led India to achieve a significant feat.
Solar power in India is a fast-growing industry. The Guwahati railway station in the capital city of Assam is the first railway station in the country to be fully solar-powered. The station handles nearly 20,000 passengers on an average every day. It not only reduces the carbon footprint significantly but also results in electricity cost savings. A major railway thoroughfare in India's northeastern region, the station handles around 20,000 passengers every day.
Cochin International Airport in Kerala - the first fully solar-powered airport in the world with the commissioning of the 13.1 megawatts (MW) photovoltaic power station. The plant comprises 46,150 solar panels spread across 45 acres of land (equivalent to 25 football fields) in the cargo complex of the airport. The plant generates about 50,000-60,000 units of electricity per day, which is more than adequate for the airport's requirement. In 2018, the airport won one of the United Nations' top environmental honors: the Champions of the Earth award for Entrepreneurial Vision. The solar plant at the Cochin Airport generates about 1.6 lakh units a day, avoiding 1.6 lakh kg of CO2 emissions.
This also come amid when India re-elected as President in ISA International Solar Alliance which aims to provide a dedicated platform for cooperation among solar-resource-rich countries, through which the global community,
Apart from this he also prises Maharastra government for turning 700 acres of land into reserved forest. Manori will be the first mangrove forest.