New Delhi, October 20: While addressing at the Grand Challenges Annual Meeting 2020, Billionaire philanthropist Bill Gates said, India's research and manufacturing capabilities will play an important role in the fight against COVID-19.
Microsoft co-founder added, COVID-19 vaccines will probably be accessible by the summer season of 2021. He added that COVID-19 vaccines would be the quickest vaccine to be ever developed.
He added that India is "very inspiring" as it has taken several steps to improve the health of its people in the last two decades. "And now, India's research and manufacturing will be critical to fighting COVID-19 especially when it comes to making vaccines at large scale," he said.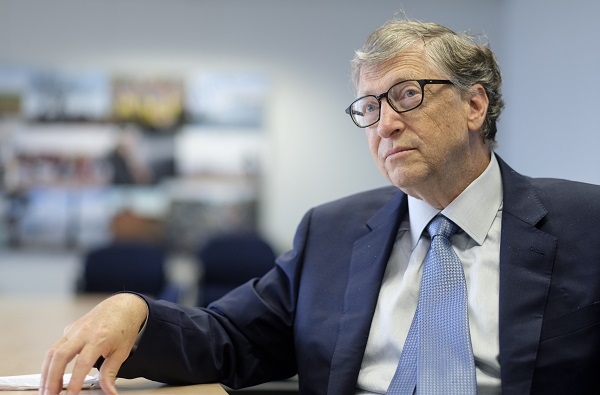 Gates said scientists all over the world are involved in a particular 'grand challenge' -- ending the current pandemic.
Gates further said, "Researchers are breaking silos, 1,37,000 COVID-19 genomic sequences have been shared. First accepted COVID-19 vaccines may very well be mRNA vaccines however has challenges. mRNA vaccine manufacturing is tough to scale, logistical challenges as it should want an in-depth chilly chain. mRNA platforms in the future may very well be developed to make vaccine extra thermo secure."
He said it's important to understand this technology better to bring down the cost and the need for a cold chain environment. He also said that the diagnostic platforms also need to innovate further to produce accurate results.
"Monoclonal antibodies improvement additionally wants extra analysis. Must develop cheaper and sooner monoclonal antibodies, supply platforms will help. Innovation in delicate and particular diagnostic processes wanted for the future. Diagnostics are failing us presently in COVID struggle, in US three out of four are by no means identified," he added.
The Grand Challenges Annual Meeting was also attended by Prime Minister Narendra Modi and Union Minister in my Cabinet, Dr. Harsh Vardhan. The Grand Challenges Annual Meeting 2020 started on October 19 and will continue until October 21.