-Anjali Ankad
There are special days to celebrate a profession, artists, scientists, birth anniversary, etc. Similarly, today, we witness a special day - International Chef Day - for all the delectable dishes the chef made that we can have on special and ordinary days. This is a special day dedicated to honouring their work and bringing their tasty things to our table.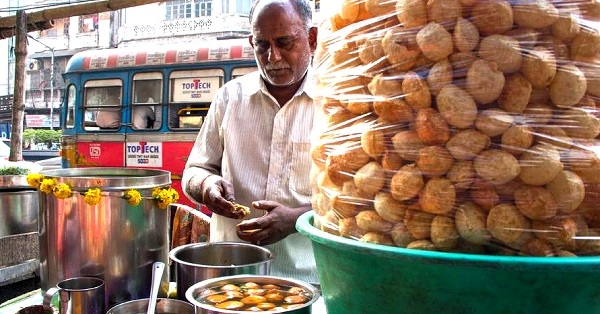 People must have heard about the famous Indian chefs who have gone global for making delicious recipes and sticking to their originality - Indian cuisine. Their unique methods of cooking have put India on the global culinary map. They are the reason why Indian food has become so famous. However, on this International Chef day, let us not forget chefs who are present in every corner of India. The chefs who add the extra 'Masala' in Indian food. They are the ones who have made the Indian local food go global. The ones who make proper Poha, Panipuri, Pav Bhaji, Misal Pav, Vada Pav, Idli-Sambhar, Dosa, Chole Bathure, Parathas, etc. The food they make, it adds very much flavour in Indian cuisine and the originality comes from here.
Since childhood, there is always that one place to visit to enjoy delicious food and most of the times, it always the corner where the local food is made. This food is made by ordinary people for their livelihood but such food brings joy and happiness on one's face. Though, these are not the ones who are proper chefs but who can stop to not gushing over this delicious local food they make. The foreigners also come to know about Indian cuisine food by tasting the local Indian food. The foreigners also appreciate the food. It is not only foreigners but also the International chefs who appreciate local food.
Chef Gary Mehigan, one of the judges of the MasterChef Australia, was quoted as saying "I've been to India quite a lot now, so yes, I've eaten a lot of street food. It's such a busy and colourful place it's hard to walk past so many delicious things without stopping and eating. I love all sorts of chaat including panipuri, sevpuri, pav bhaji and seekh kebab."Another chef from Australia, Chef George Calombaris thinks 'Vada is a savoury doughnut'. He also drools over humble dosa with the side of coconut chutney for breakfast. Nigella Lawson, a London-based chef loved the Vada Pav in Mumbai and called it the best thing she has eaten in 2017.
Agreed, these are not healthy food but one cheat day will not harm anyone. Plus, no one can stop drooling over such tasty things made by the "local chefs". So, why only appreciate Michelin starred chefs on this Chef Day. These local chefs should be appreciated as much as the International Chef Day, after all, they are the one who makes Indian cuisine extraordinary!